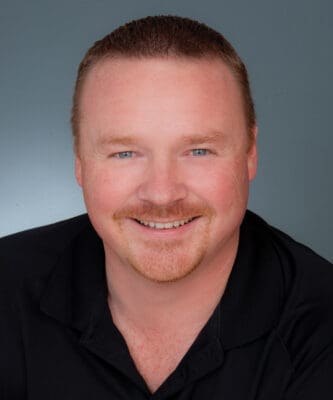 Aaron Fleming is a sales representative for Seneca in Eugene, OR.
Seneca has the capacity to produce up to 650 million board feet annually of Softwood lumber. In dimension lumber, the company produces Douglas Fir and Hem Fir in 2×4 through 2×12 (8-foot to 28-foot); green Douglas Fir, 2×4-2×14 (8-foot to 28-foot); in the stud mill: Doug Fir, 2×4 to 2×6, various lengths, Hem-Fir, 2×4 to 2×6, various lengths; and green Doug Fir, 2×4 to 2×6, various lengths.
Seneca offers specified tallies, no prior selects, quick shipments, and industry-leading turnaround times on their product.
Seneca is a member of Pacific Lumber Inspection Bureau, the Western Wood Products Association, the Lumbermen's Association of Texas, the North American Wholesale Lumber Association, the West Coast Lumber & Building Material Association and Fastmarkets.
Fleming has been with the company for the past six years. He has been in the industry since he graduated Siuslaw High School in Florence, OR, 27 years ago. He started out working for a local retail lumberyard, then moved onto wholesale distribution and eventually ended up working at a sawmill.
"Over and above my work history, this industry is in my blood. I grew up in the woods, with my dad being a logger," Fleming said.
Outside of work, Fleming enjoys recreational activities like hunting, fishing, golf, kayaking and bowling. He has been married to his wife, Crystal, for 23 years. They have two sons, Cody and Tanner.
To reach Fleming directly, email afleming@senecasawmill.com. To learn more about Seneca, visit www.senecasawmill.com.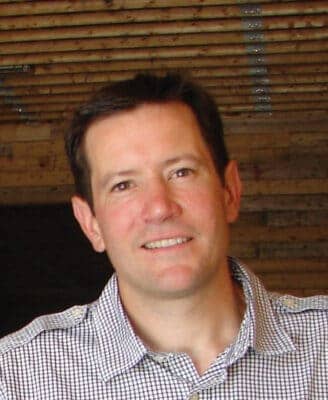 Alden Robbins is vice president and fifth generation owner, along with his sister Catherine Robbins-Halstead and brother Jimmy Robbins, of Robbins Lumber Company in Searsmont, ME, and president of Georges River Energy LLC, located at the same site. Robbins Lumber owns and manages over 25,000 acres of productive forestland in Maine, operates a sawmill, two planer mills, a distribution warehouse on site, a 60,000-square-foot coatings facility, Penobscot Bay Coatings with three lines, and a distribution facility in Nova Scotia, Canada.
Robbins Lumber manufactures Eastern White Pine in 4/4 Commons, 4/4 Selects, 5/4 and thicker Commons/Selects, and specialties such as wide Pine boards and live edge siding. Approximately 30 million board feet is produced out of Robbins Lumber's high tech sawmill annually, in 1×3 through 1×12 in six-foot to 16-foot rough boards.
All products are kiln dried to an average of 10-12 percent MC and finished on moulders. The company also offers custom cutting and planing, end matching, paper/poly wrapping, and special patterns.
In the coatings facility, Penobscot Bay Coatings can prefinish a multitude of products, including Live Edge Siding, Logsiding, V match, end Matched V Match with a number of water-based and oil-based interior or exterior coatings. Penobscot Bay Coatings also primes a large volume of boards for interior and exterior trim.
Georges River Energy is a newly constructed 8.5 MW combined heat and power plant constructed on the Robbins Lumber campus, exclusively clean burning 16 tons an hour of Mill and Logging residuals to produce renewable power to the grid while supplying the heating needs to the buildings on site, and process steam for the entire sawmills production.
Robbins currently manages the long lumber sales, which has five people in the department. He graduated from the University of Maine in 1997 with a degree in business management and from Northern Arizona University in 1998 with a Master of Business Degree in Business Administration.
He is currently chairman of the Northeastern Lumber Manufacturers Association, and chairs the Pine species subcommittee for them, is an active board member for the North American Wholesale Lumber Association, is an active board member of the Retail Lumber Dealers Association of Maine, and recently termed off the Executive Committee as the Northeast and Lake States
Region representative on the Softwood Lumber Board.
When Robbins is not working he enjoys running, cycling, hunting and spending time with his wife, Amy, and five children: Lily, Will, Olivia, Beatrice and Record.
For more information visit www.rlco.com.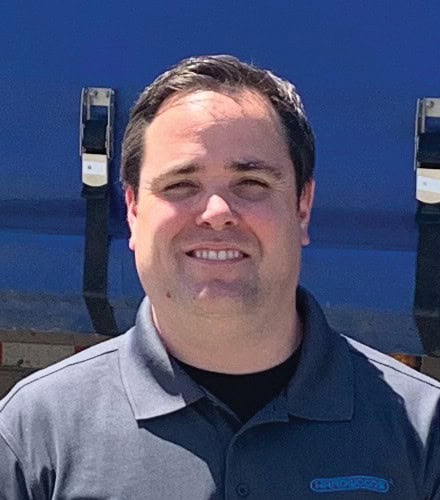 Dave Leonard is sales and purchasing manager for Hardwoods Specialty Products, a distribution yard in Brampton, ON.
Hardwoods Specialty Products distributes decorative architectural building products throughout North America through its 24 strategically located distribution centers. Softwoods include Hemlock, Eastern White Pine, Ponderosa Pine, Douglas Fir, Western Red Redar and Cypress. Products also include hardwood lumber (both domestic and import), architectural grade plywood and veneers, laminates, acrylics and composites for use in commercial and residential applications. It purchases approximately 6 million board feet in hardwood lumber annually, including alder, ash, basswood, beech, birch, cherry, hard and soft maple, red and white oak, walnut and poplar as well as a variety of imported hardwood lumber. Hardwoods Specialty Products offers just-in-time delivery throughout Ontario, as well as quick turnaround on specialty milling jobs.
The company is a member of National Hardwood Lumber Association, Trim Association of Ontario and Architectural Woodwork Manufacturers Association of Canada.
Leonard has been in the forest products industry for over 20 years. He worked at Lansing Buildall Building Materials in Burlington, ON throughout high school and university, then began working in sales at another local distributor, eventually landing in management. He joined Hardwoods Specialty Products in 2016, and continued working in sales while assuming all lumber-purchasing duties. Leonard holds a B.A. from Brock University.
He and his wife of eight years, Erin, have two sons. In his spare time, Leonard enjoys golfing and spending time with his young sons.
More information is available at www.hardwoods-inc.com.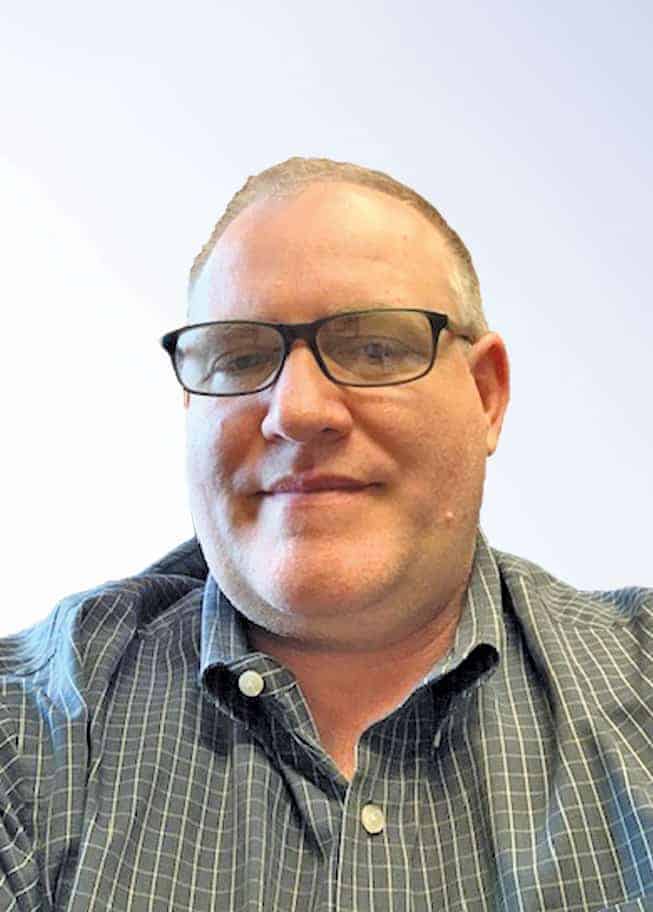 Don Dye Jr. is vice president, sales, for Humboldt Sawmill Co. LLC, based in Scotia, CA, with responsibility for Mill Direct Sales and Distribution Sales outside of California.
Humboldt Sawmill Co. produces 400 million board feet of Redwood and Douglas Fir lumber products annually, including timbers, uppers and trim. Unique services include a cutting mill. The company is a member of the North American Wholesale Lumber Association.
Dye began his forest products career 30 years ago by pulling green chain. He worked for Boise Cascade in Vancouver, WA before joining Humboldt Sawmill in April 2020. Dye works out of sister company Allweather Wood's facility in Washougal, WA.
After graduating from Monroe High School, he attended Edmonds Community College and Columbia Southern University. Dye and his wife of 15 years, Tammy O'Sullivan, have a son and a daughter. In his spare time, Dye enjoys fishing, hunting and golfing.
More information is available at www.getredwood.com.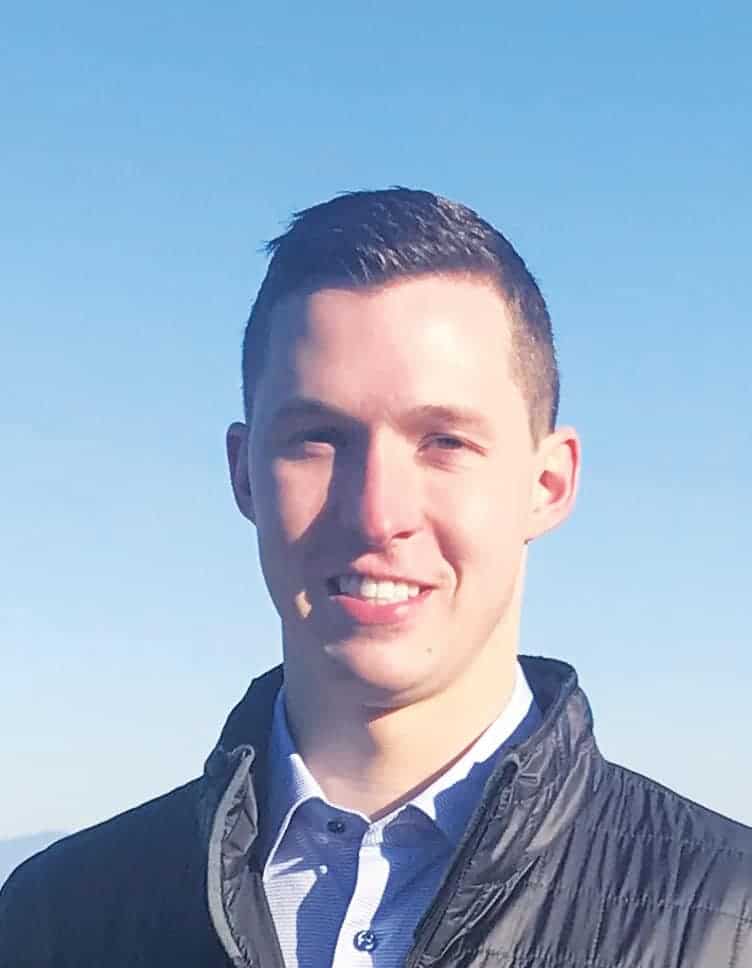 Drew Christopher is a lumber trader at Diorio Forest Products in Ashland, VA.
Diorio Forest Products is a lumber wholesaler/wholesale distributor that sells Eastern White Pine, Eastern Hemlock, Ponderosa Pine, Spruce-Pine-Fir, and Southern Yellow Pine. Sizes available include (but are not limited to) 1xs, 4×4 to 12×12, 4/4 through 12/4 thicknesses in various grades and such options as green, rough sawn, kiln-dried and heat treated.
Diorio Forest Products is a member of Northeastern Lumber Manufacturers Association and the Wood Products Manufacturers Association.
Christopher, who joined the company in June 2019, is responsible for buying and selling lumber and developing client relationships. He strives to build each relationship on a foundation of integrity, exceptional service and clear communication.
Christopher's first job in the wood products industry was as a forklift driver at a local lumberyard when he was 16. He took the job so he could learn how to convert board footage to linear footage, load truckloads and handle different species of lumber.
Christopher graduated from St. John Fisher College in 2016 with a bachelor's degree in finance. In his spare time, he enjoys being outdoors and hiking, skiing, playing soccer and lawn games. He also likes spending time with his fiancée, Bethany, trying new breweries, cooking and exploring the Finger Lakes region of New York.
More information is available at www.diorioforestproducts.com.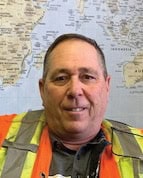 Harold Frechette is the production coordinator and Hemlock sales manager for San Group operation, located in Port Alberni British Columbia, Canada.
San Groups Port Alberni, BC location has primary breakdown, secondary manufacturing facilities located in the Alberni Valley as well as installing a second sawmill facility for small log conversion. The San Group also has retail distribution that carries Western Red Cedar, Hemlock, Douglas Fir, and Cypress. All grades come in a variety of thicknesses in both Green, kiln-dried, and engineered products.
Frechette has been involved in the forest products industry for 37 years where he began as a laborer. He also has a background of production supervisor and production coordinator but has an extensive background in the Japanese and North American markets, with 22 years of experience within the industry.
Frechette has a high school degree with three years of certified general accounting, and training in lumber manufacturing and kiln drying.
Alongside of the forest products industry, Frechette enjoys fishing, golf and traveling. He has been married to his wife, Leanne, for 39 years and the couple has two daughters, one grandson and one granddaughter.
For more information please visit www.sangroupinc.com/.