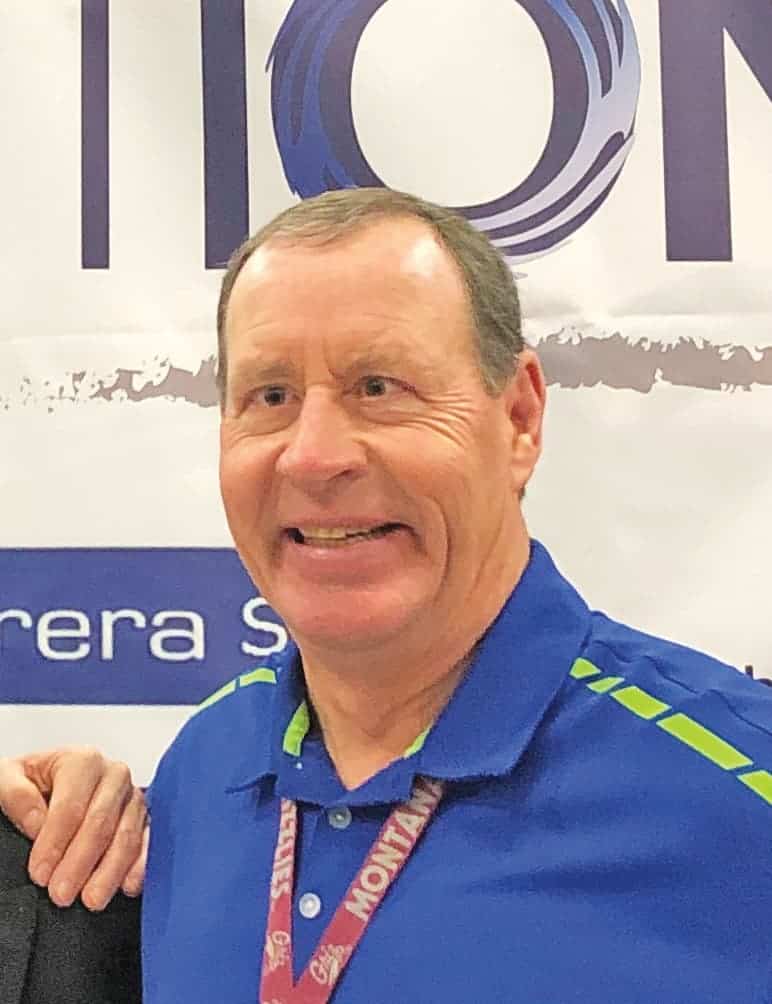 Chuck Dotson is in sales and marketing for Thompson River Lumber in Thompson Falls, MT. The company is a primary producer that supplies lumber into all regions of the United States. Thompson River Lumber carries all grades of dimension lumber in WF, DFL, SPF-S and Ponderosa Pine; Pond Pine and ESLP 4/4 boards in No. 2 & Better, No. 3, No. 4 and No. 5 grades; Pine shop in 5/4 and 6/4 thickness; Pond Pine 5/4-inch decking.
The company offers 1/4, 1/2 and full-size units; pattern capabilities, end-branding and proprietary dimension grades. Thompson River Lumber is a member of the Western Wood Products Association, North American Wholesale Lumber Association, Montana Logging Association and Timber Products Manufacturing Association.
Dotson has worked for Thompson River Lumber since 2010. He began his career in the forest products industry as a quality control supervisor in 1981. Previously, he was National Accounts Manager with the now-defunct Plum Creek. Dotson earned a bachelor's degree from the University of Washington. In his free time, he is a high school and college basketball official. He also enjoys boating, golfing and softball. He and his wife of 40 years, Terri, have one son, two daughters and four grandsons.
For more information, please go to www.thompsonriverlumber.com.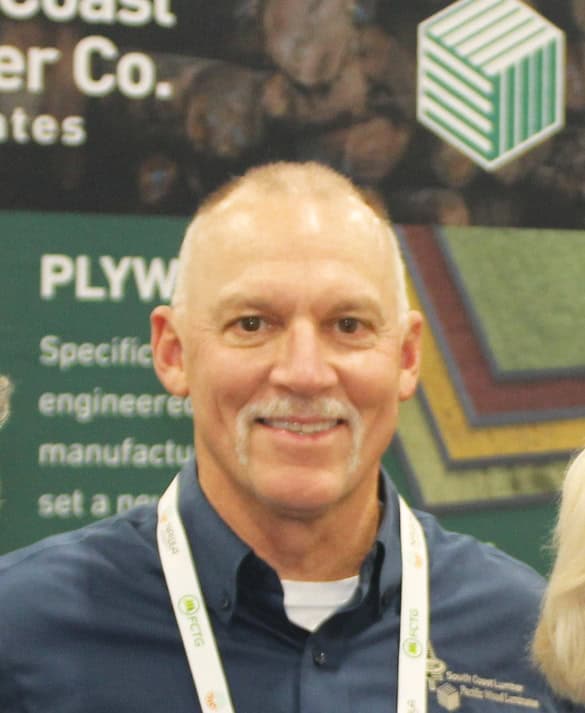 Rob Rowe is the plywood sales manager at South Coast Lumber/Pacific Wood Laminates, located in Brookings, OR.
South Coast Lumber/Pacific Wood Laminates is a sawmill, plywood mill and LVL mill that sells all over the U.S.
They produce between 50-60 truckloads daily between lumber, plywood and LVL. They offer premium grade dimension lumber, such as green and dried lumber in Douglas Fir in 2×4 through 2×12, 3×4 through 3×12, 4×4 through 4×12, all 8-20 feet. They also offer high quality plywood to include sanded, siding, marines, MDO general use, concrete form panels, sheathing and underlayment all in 4×8, as well as LVL products, mainly focusing on door and window core components and lineal concrete form products.
Rowe has been in the forest products industry for 34 years. He started out by pulling lumber on the green chain and operated a California cut saw in Red Bluff, CA with Louisiana Pacific. He then went on to work for Stimson Lumber Company in Libby, MT, where he was trained on all the plywood jobs in the plywood plant. He has been with South Coast Lumber/Pacific Wood Laminates for 23 years, where he started out as quality control leadman and then moved into sales. Rowe has been the plywood sales manager for the past two years.
Rowe went to Red Bluff High School in Red Bluff, CA. After high school he joined the Air Force where he was the crew chief on F-5 Fighter Jets. He is a certified aircraft mechanic with an A&P license.
In Rowe's spare time he enjoys hunting, fishing, fixing broken things and being a dad and a grandpa.
Rowe has been married to his wife Ida Rowe for 28 years and has three daughters, one son and one grandson.
South Coast Lumber/Pacific Wood Laminates is a member of the North American Wholesale Lumber Association, Engineered Wood Association, Pacific Lumber Inspection Bureau, Forest Stewardship Council, Oregon Forest and Industries Council, American Forest Resource Council and Softwood Lumber Board.
For more information call 541-661-5252, email robr@socomi.com or visit www.socomi.com.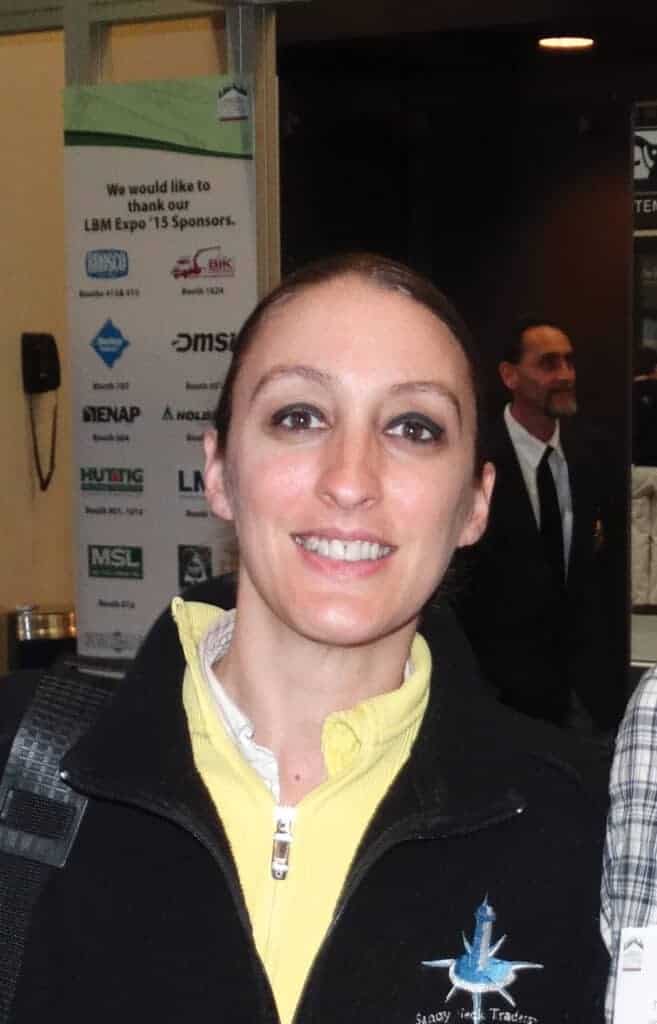 Trina Francesconi is an account manager and purchasing agent at Sandy Neck Traders, located in South Dennis, MA, a wholesale broker and distributor of lumber, stone, and flooring products. She has been with the company since October of 2005.
Sandy Neck Traders sells Eastern White Pine and Western Red Cedar in board and pattern stock, as well as specialty items such as planer mill shorts and grade downfalls and has over a million board feet of inventory between their various stocking locations throughout the northeast and mid-Atlantic.
In addition, Sandy Neck Traders stocks over 5 acres of stone products, as well as over 500,000sqft of plank and reclaimed floors, which they sell to stocking yards across the country. Sandy Neck offers the ability to ship mixed loads from the lumber, stone and flooring divisions to allow for sharper freight rates and faster turnaround time for their customers, while maintaining a large zone of delivery throughout the continental United States.
Sandy Neck Traders sells Pine and Cedar primarily to industrial manufacturers and independent lumberyards. Their stocking distribution centers include three in Massachusetts, one in New Jersey, and two in Pennsylvania.
In her free time, Francesconi especially enjoys spending time outdoors and traveling and is an avid hiker and mountain biker. She also enjoys playing the violin, cooking, and spending time with her family and friends. She lives in Chatham, Cape Cod, Massachusetts with her partner of 15 years, George.
Sandy Neck Traders is a member of the Northeastern Lumber Manufacturers Association and the National Wood Flooring Association.
For more information, please go to www.sntraders.com.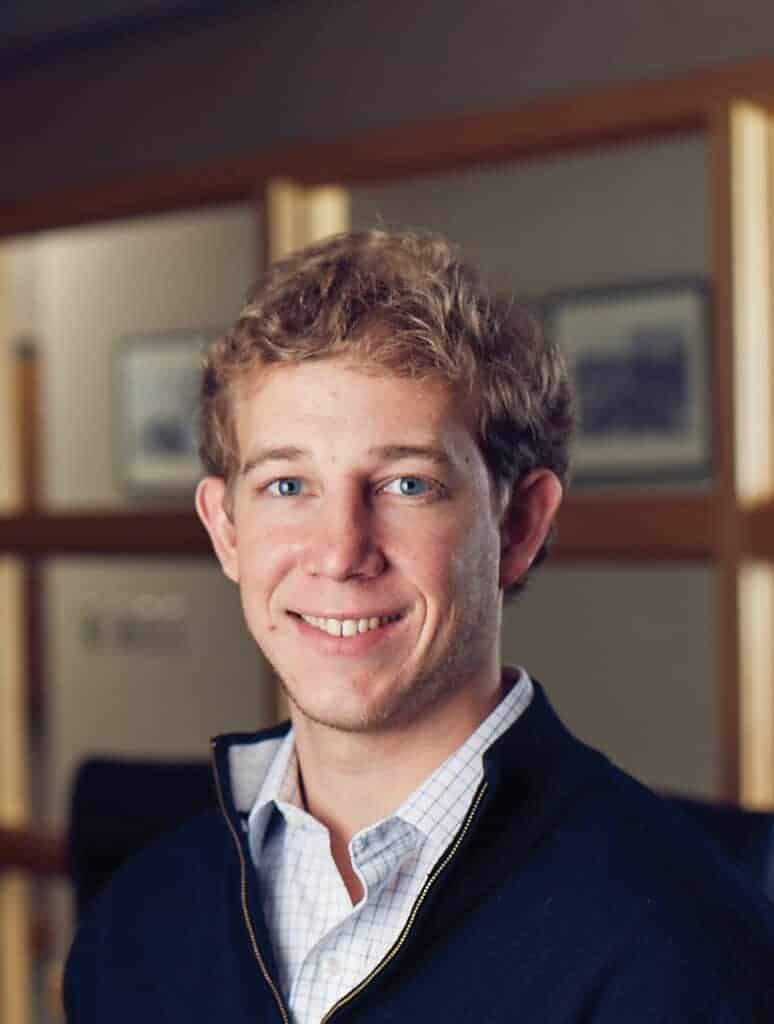 Woody Stanchina is a production underwriter for Continental Underwriters, Inc. located in Richmond, VA. Continental Underwriters, Inc. is a full-service intermediary and program administrator specializing in all aspects of forest products insurance and risk assessment services. With a nationwide reach they have been deemed as one of the foremost providers of insurance within the industry because of their quality insurance programs with competitive pricing to both their agency partners and clients alike.
Stanchina has been with Continental Underwriters, Inc. for eight years. He started out as a risk assessment intern while he was still a student at Virginia Commonwealth University (VCU). He graduated from VCU in 2016 with a bachelor's degree in risk management and insurance and upon his graduation joined Continental Underwriters, Inc. Forest Products/Manufacturing team full time as a Production Underwriter. While working full time at Continental Underwriters, Inc. he was able to receive an Executive MBA from VCU in 2022.
According to Continental Underwriters, Inc. not only is he eager to learn and build relationships throughout the industry, he is also an advocate for his customers and is willing to take the time to get the job done right.
Stanchina has lived in Richmond, VA his whole life. When he is not at work, he can be found in the mountains fly-fishing or skiing, in a duck blind, on the golf course or watching Alabama Crimson Tide football. One of the most important things to him is spending time with his friends and family.
For more information, call 804-643-7800 or 804-205-0418, email woody@contund.com or to see the full list of associations that Continental Underwriters is a member of, visit www.contund.com.