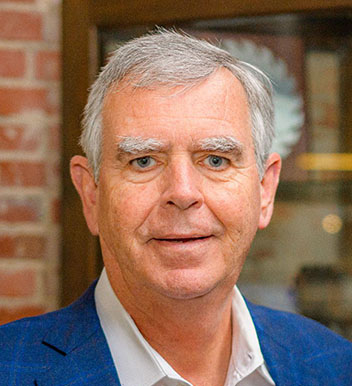 Jay Bowling serves as Chief Executive Officer of Blair Logistics, LLC in Birmingham, AL. He graduated from Auburn University in 1979 with a degree in logistics. Immediately following Auburn, Jay started in the flatbed trucking industry and now leads one of the fastest growing flatbed companies in the industry. As CEO of Blair Logistics, it is his passion to help contractors achieve their goal of owning and operating their own business.
In 2009, Bowling started Blair Logistics with Robbie Pike and Scott Smith under PS Logistics. With just 12 contractors, the company quickly grew to where it is today. Blair Logistics now has a fleet of 800 contractors consisting of lease and owner operators. Jay had led the company in acquiring four other trucking companies including the most recent, Patriot Transit in 2021. Blair Logistics continues to strive to be on the forefront of technology and transportation. With contractors being their top priority, they provide top-tier flatbed shipping services, enabling success for each one of their customers.
Jay Bowling would say he has been blessed with a beautiful wife, Patti Bowling, his four children and six grandchildren. Other than spending time with his family, he enjoys golfing and relaxing at the beach. Bowling strives day-to-day to add to his list of personal and professional achievements.
Blair Logistics is a member of the North American Wholesale Lumber Association, the National Hardwood Lumber Association, the Indiana Hardwood Lumbermen's Association and the Southern Forest Products Association.
For more information, visit www.blairlogisticsinc.com.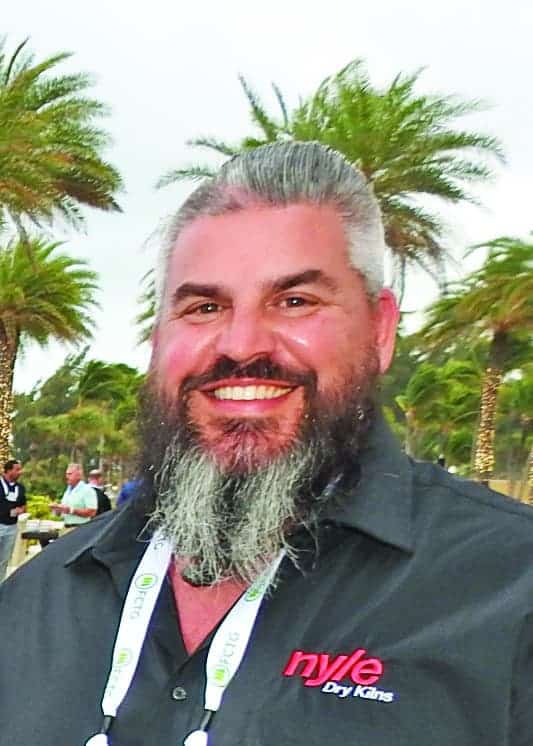 Jeremy Pitts is the Southeastern regional sales manager for Nyle Dry Kilns in Brewer, ME. He worked in textiles for almost 18 years, which took him all over the world, but eventually he was asked to relocate outside of the country which he had no plans of doing. It was at that point that he decided to join an industry that was proud of their roots and where they come from and one that he felt confident would always be a global leader in the industry.
Pitts holds an Associate degree in Business Administration from Colorado Technical University and also has experience in Six Sigma protocols and Lean process improvement.
Pitts and his wife, Kim, have two rescued pit bulls and what he refers to as a ninja cat.
In his free time, Pitts enjoys shooting, hiking, photography and overlanding for their YouTube channel.
With over 40 years' experience in the lumber industry Nyle has made its mark as a leading manufacturer of dry kiln solutions. They have sold more than 7,000 kilns worldwide to date. Nyle manufactures gas-fired, indirect gas-fired and combination gas-fired kilns and dehumidification systems. Nyle is dedicated to providing their customers with quality products that not only meet their needs, but reduce the cost of drying, according to a company statement. Most recently, Nyle has debuted their line of YouTube videos aimed at assisting kiln operators with drying tips and preventative maintenance for their kilns.
Nyle Dry Kilns is a member of Appalachian Hardwood Manufacturers Inc., Appalachian Lumbermen's Club, Great Lakes Kiln Drying Association, Hardwood Manufacturers Association, Indiana Hardwood Lumbermen's Association, Kentucky Forest Industries Association, Lake States Lumber Association, Maritime Lumbermen's Bureau, Mississippi Lumber Manufacturers Association, North American Wholesale Lumber Association, New England Kiln Drying Association, Northeastern Lumber Manufacturers Association, National Hardwood Lumber Association, Ohio Forestry Association, Pennsylvania Forest Products Association, Southern Forest Products Association, Southeastern Lumber Manufacturers Association and Western Hardwood Association.
For more information about the company, go to www.nyle.com. To check out their YouTube series, go to www.youtube.com/user/NyleSystems.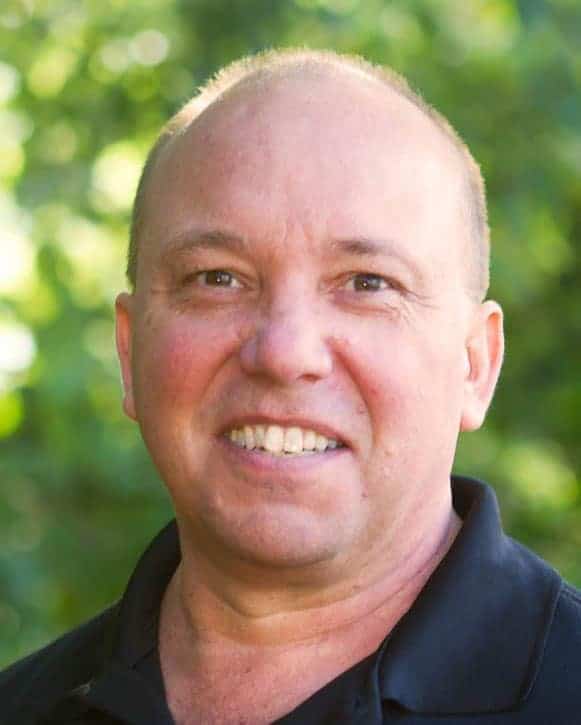 Lee Greene is a product manager for C&D Lumber Co., located in Riddle, OR, where he handles lumber sales specializing in Cedar products.
C&D is a family-owned and operated forest products company that has been in business for over 130 years, producing 65 million board feet per year of Douglas Fir, Incense Cedar and Port Orford Cedar, which are all offered in a variety of grades, sizes and textures, with most Cedar products offered kiln-dried. C&D specializes in rough, sawn exposed timbers and appearance surfaced decking.
In 1979, Greene graduated from Oakridge High School located in Oakridge, OR. Greene's first job with C&D was as a Certified Grader in 1988.
When he is not at work, Greene enjoys outdoor activities, woodworking and spending time with his grandkids. He has been married to his wife, Bonna Greene, for 43 years. Together, they have two sons, one daughter, four grandsons and a granddaughter.
C&D Lumber is a member of the Umpqua Valley Lumber Association and the North American Wholesale Lumber Association.
For more information about C&D, visit www.cdlumber.com.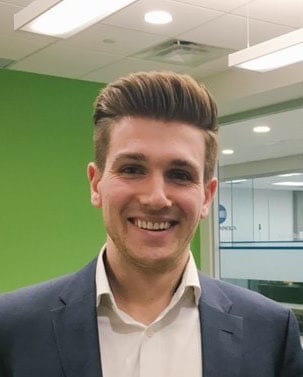 Max Jones is a sales representative at Furtado Forest Products (FFP), located in Coquitlam, BC, FFP is a premium Western Red Cedar manufacturer in BC. They deliver over 20 million board feet annually to the market.
FFP carries Cedar in export clears, timbers, boards, dimension, siding, decking, Grade A & Better finger joint siding and trim; Alaskan Yellow Cedar in decking, posts and timber; Paulownia in finger joint siding and trim; and Cellular PVC in trim boards.
As a smaller family-owned business, FFP focuses on a customer first approach–meaning they work with smaller custom runs, specified length inquiries and hard to find items. They also have a finger joint line which is second to none in the industry.
Jones has been with FFP for over two years now, starting after he received his Sales and Marketing diploma from the British Columbia Institute of Technology. Jones also studied at Sutherland Secondary School in North Vancouver British Columbia, Justice Institute of British Columbia, Capilano University and Western Red Cedar Lumber Association's 2022 Cedar School.
In his free time Jones likes cooking for his family, playing with his sons, Oakley and Cruz and watching Formula 1. He is engaged to Chelsea.
FFP belongs to Western Red Cedar Lumber Association, North American Wholesale Lumber Association and Independent Wood Processors Association of British Columbia.
For more information visit www.furtadoforest.com or call Jones at 604-945-0251 or 778-989-6224 or email him at max@furtadoforest.com.