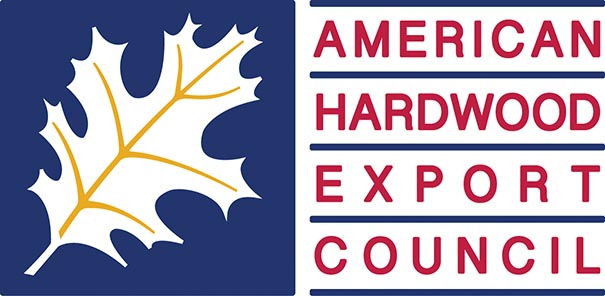 BY DAVE WHITTEN,
DIRECTOR OF EXPORTS, BINGAMAN AND SON LUMBER INC.
AMERICAN HARDWOOD EXPORT COUNCIL, CHAIR
STERLING, VA
703-435-2900
WWW.AHEC.ORG
"It was the best of times, it was the worst of times…" wrote Charles Dickens in A Tale of Two Cities, in 1859. That great book was written in the backdrop of the French Revolution, an especially turbulent time in history when dynamically opposing forces in politics, religion and economics converged.
That time has significant similarities with our time now culturally, but also similarities in world economies and drilling down, similarities in our Hardwood lumber economy and especially in exports.
We have had countless conversations with our peers, customers, vendors, and transportation service providers who summarize that demand is high and supply is constrained. Nothing new to most of you. I will leave it to those smarter than me (there are many) to prognosticate further about prices, but you would have to have been "Cast Away" on an island not to experience firsthand the dramatic change in consumer appetite, worldwide. There has been a sea change in consumer purchase patterns away from "service" or "experiences" to durable goods. It is not unreasonable to attribute that to the affects of the COVID pandemic. Personal priorities have shifted, and for durable goods manufacturers including Hardwoods, that is a good thing. As an old-timer once said, THESE ARE the good ole days!
One of my friends mentioned that we are in a "post war economy." Another suggested there is nothing like this since the American Industrial Revolution of the 1880-1910 era, when as a matter of fact, there were more millionaires per capita in Williamsport, PA, than anywhere else in the world, due to booming wood products demand. We will not all become millionaires of course but suffice it to say our industry is riding a tidal wave.
One of the consequences of worldwide consumer demand for durable goods is logistics, shipping. I have had the pleasure to talk off the record with a notable shipping executive. Here are some key points. The shipping lines Exec's comments in quotations:
– There are no known seaworthy shipping vessels not in use. It takes years to build a new vessel, so ocean shipping is at full capacity (nobody knows for sure but there is probably upwards of 20 percent more cargo tonnage on the water now than in any time in human history).
U.S. import volume is up 70 percent from last year, and container prices for imports are at "auction" prices. Today's price is $15,000 per Ctr from Asia to U.S./EU.
U.S. export volume (all goods) is down 14 percent because shipping lines are returning empty containers to Asia. Empty containers are more valuable in Asia than the "back haul" is worth.
"It's not only U.S. and EU destinations in demand (although they are leading), even India and other emerging markets volumes are either stable or higher, even now during pandemic shutdowns."
COVID has and still is upsetting port's ability to quickly unload and reload vessels, around the world. Congestion at all the main seaports is a current crisis that will continue into next year at least. "Even if a magic wand solved today's crisis overnight, tomorrow's freight volume would overwhelm the system again."
"Rail, trucking, port labor pool, and a lack of enough empty containers, has broken every chain of the logistics system."
Due to port congestion, "in May alone about 67,000 40' containers were not unloaded on east coast ports that were scheduled. June is 15% higher."
"Over 300 vessels right now, worldwide, are waiting for a berth. Each day costs $125,000 per vessel just to sit."
Vessel schedule changes, i.e. ocean bookings that are changed overnight, as MANY of us in the Hardwood business are experiencing, "…are caused by shipping lines making quick but calculated decisions; do we anchor offshore in line another 10 days or sail to your next port of call where wait time is less? That overnight change to weigh anchor and sail to another port to unload translates to canceled or rolled bookings."
As unsettling as this is, we hope this information helps clarify the landscape so that we can make the day-to-day decisions best for our companies, with an eye on what is good for the Hardwood industry long term. Certainly, you have guiding principles that already got you this far. I like asking these simple questions; What's the problem? What's not the problem (that is distracting us)? What are we going to do about it? In the big picture, perhaps the problem is "It was the best of times; it was the worst of times…".