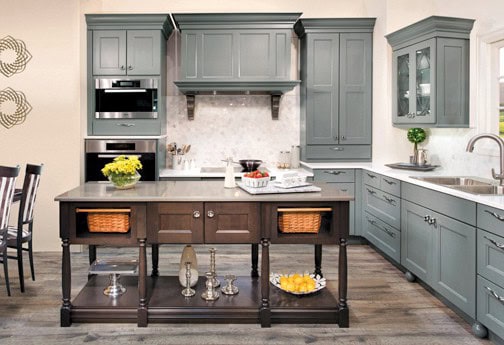 Ashland, AL—Wellborn Cabinet Inc. recently announced a groundbreaking and expansion of their facilities in Ashland, AL.  This expansion will ultimately create more than 200 jobs for Clay County, AL and the surrounding area. 
Using American-made products, Wellborn Cabinet manufactures traditional, contemporary, and transitional Hardwood cabinetry. Purchasing approximately 8 million board feet in green Hardwood lumber annually, products are available in Cherry, Maple, Oak and Hickory. Committed to keeping local workers employed and supporting the state, regional, and local economies, Wellborn Cabinet employs nearly 1,400 workers from the region.
CEO Paul Wellborn said he is proud of his workforce and the support he has received in reviving the American economy. "With the help of our local, state, and federal officials along with our local schools, we've been blessed with the ability to have this expansion and have the opportunity to add these jobs to our economy," he stated. "I thank God for all the people who've played a part in growing our American-made product. We are especially thankful for all of our dedicated employees who have helped make all of this possible."
With a commitment to put the American worker first, more than $15 million has been invested into both the United States and Alabama economies. With that, Wellborn Cabinet has expanded over 175,000 total square feet into their facility to include improved manufacturing facilities, additional daycare options and healthcare capabilities.
 "Wellborn Cabinet makes high-quality, in-demand products right here in Alabama, and it's exciting to see the company expand its presence in its hometown of Ashland," Governor Kay Ivey said. "These growth plans will not only enhance production capabilities but also add new jobs and enhance benefits for workers.  This investment shows why Wellborn is a first-rate employer in Clay County."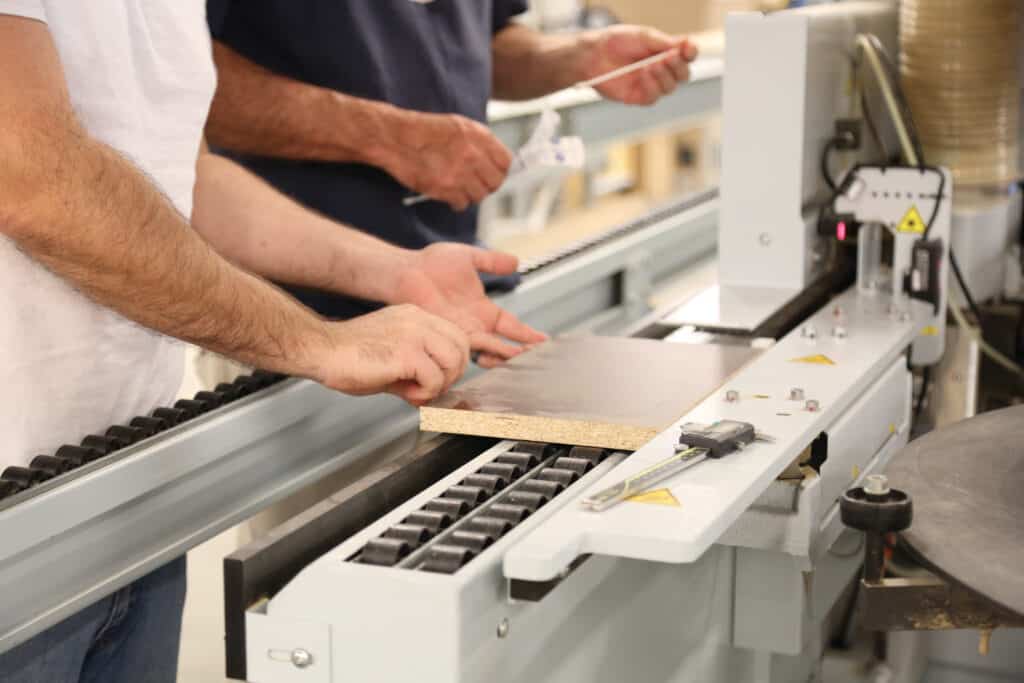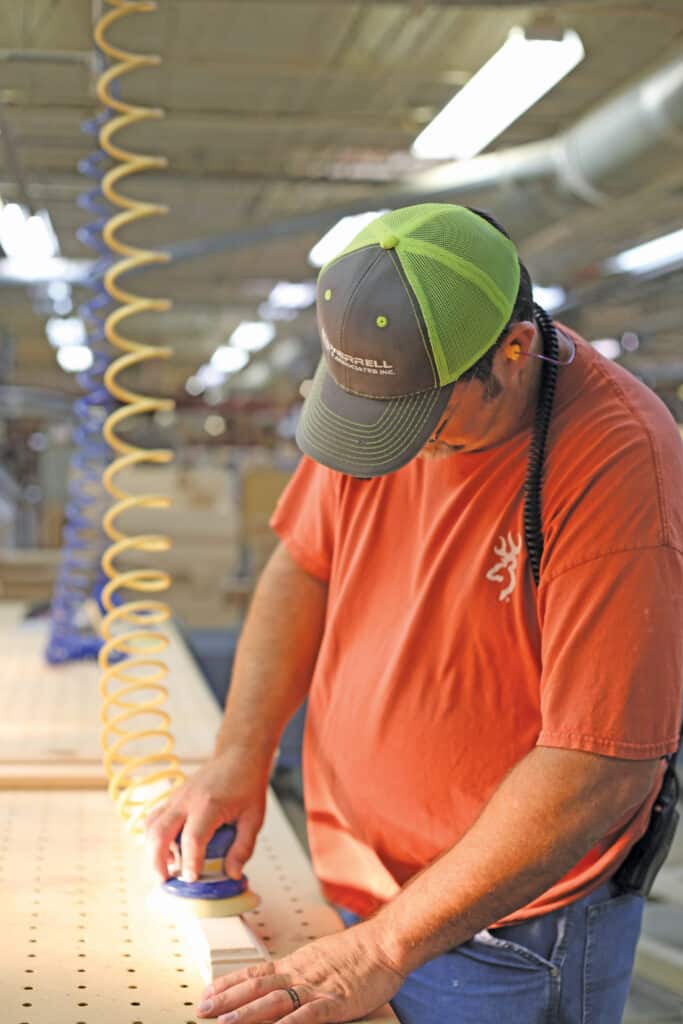 Founded in 1961, Wellborn Cabinet has a long-standing history of manufacturing innovative products and delivering excellent, domestic customer service, according to Director of Marketing and Advertising Angela O'Neill. "Our choice to use domestic forests and manufacture cabinetry in the United States shows our commitment to sustainability and country, building a future for generations of employees, customers, and consumers," she stated. "Since Paul Wellborn first opened the doors 60 years ago, Wellborn Cabinet remains true to the meaning of Made in America. All of our kitchen and bath cabinets, including doors, drawers, and face frames are hand-crafted right here in Alabama by our dedicated employees. We are proud to label each box of cabinetry with the 'Made In The USA' stamp."
O'Neill said Wellborn Cabinet is committed to being the most valued provider of kitchen, bath, and whole-home cabinetry. "Wellborn has five product lines," she explained. "Our Aspire Cabinetry is a full-access frameless brand that includes wood, and decorative laminate textured veneers, and matte and high gloss acrylic doors supporting an increasing trend of modern design. Our framed cabinetry includes quality wood and Wellcore MDF doors supporting the designs from traditional to modern complemented by stains and unlimited paint selections."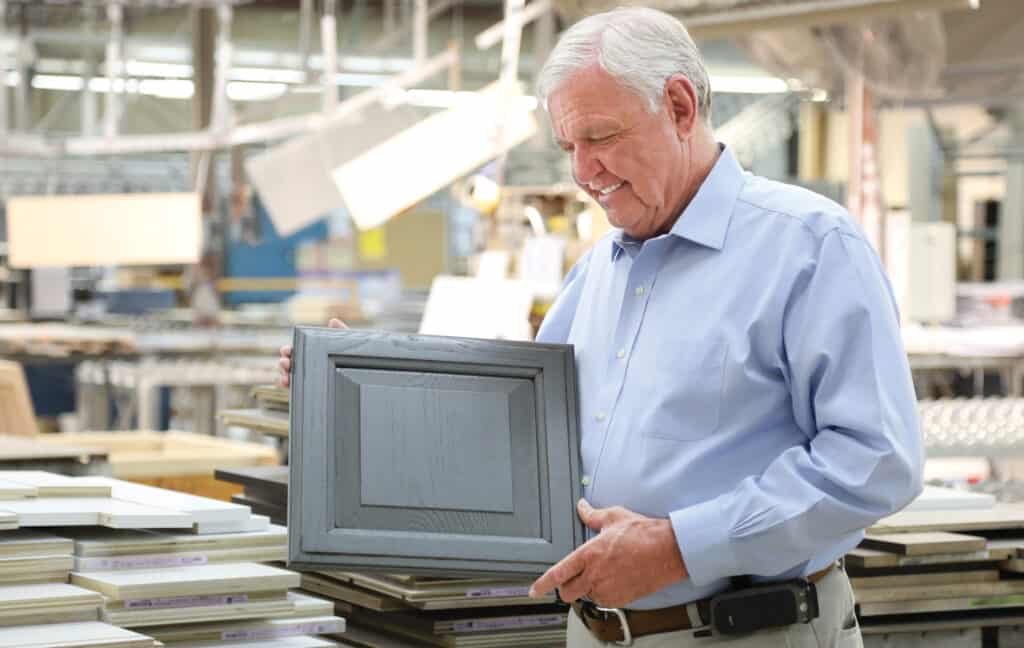 Among the largest family-owned cabinet manufacturers in the United States and led by CEO Paul Wellborn, their quality cabinetry is manufactured from a 2.2 million-square-foot facility, which includes a timber processing mill. O'Neill said the company seeks only the highest quality wood products for cabinetry and knows that the best timber is found in carefully managed, flourishing forests here in the United States. "Wellborn quality permeates every step of the cabinet process, beginning with the logs that are hand-picked for our vertically integrated sawmill," she said.
Environmental stewardship has been part of Wellborn Cabinet's culture since the beginning. This responsibility has always been about more than just words and has been proven through decades of actions, investments, and practices, O'Neill said. She explained, "The Green Choice program ensures that you are purchasing a brand of cabinets from a company that takes conscious steps to protect and minimize the overall impact on our environment. At Wellborn, we have recycling programs that utilize wood waste to generate power and steam and continue to lower VOC emissions through technology. We partner with our suppliers to improve their environmental programs. You will find the Kitchen Cabinet Manufacturers Association Environmental Stewardship Program seal proudly displayed on our cabinetry."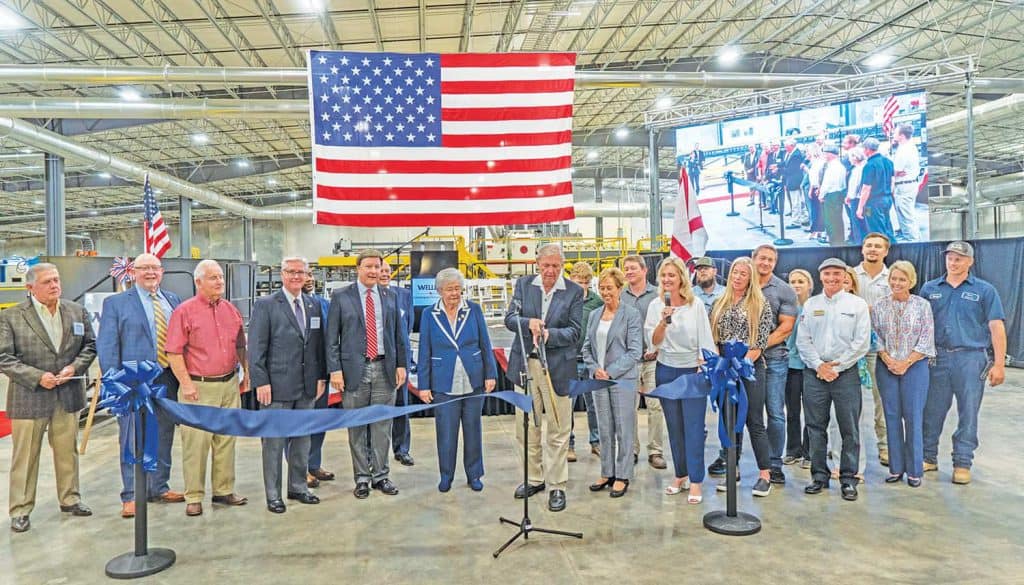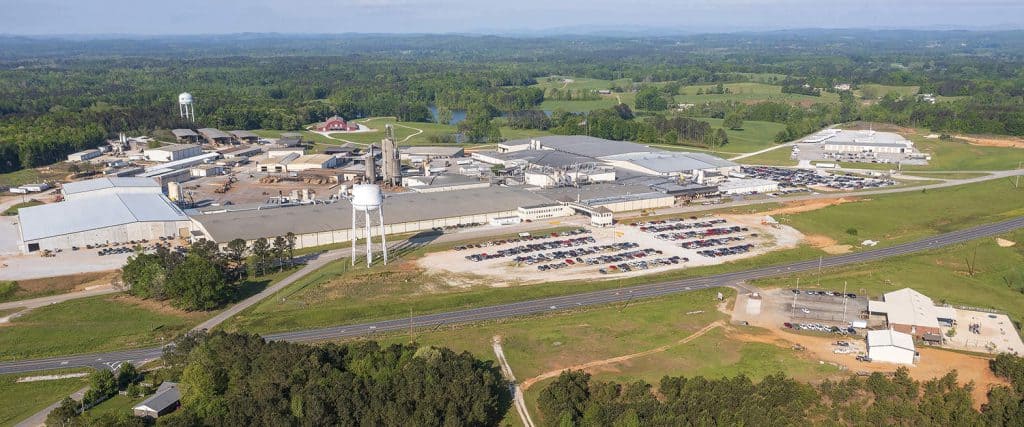 Paul Wellborn explained a few of the species of lumber and how they are used at Wellborn Cabinet. "Cherry is synonymous with luxurious cabinets," he said. "The rich red highlights give the wood a distinctive appearance. Character Cherry's unique characteristics are emphasized by randomly occurring various sized knots, pin knots, pitch pockets, and small streaks of gum. Cluster knots and open knots could also be a feature. The amount of character will vary from each door, making each kitchen unique.
"Character Maple's unique characteristics are brought out by randomly occurring, variously sized knots, pinholes, wormholes and tracks, gum and bark pockets, sugar tracks, heartwood and mineral streaks. Cluster knots and open knots could also be a feature. The number of character marks will vary from each piece of wood, making each kitchen unique."
Wellborn continued, "Maple is widely used in the cabinetry industry. This wood species features a straight grain with several distinctive characteristics. These include unique figures such as bird's-eye, fiddle back, mineral streaks, and curly grain patterns. Finely textured with a natural luster, this creamy-white to light reddish-brown wood is often used for cabinets and floors.
He said Oak is handled differently at Wellborn Cabinet. "Authentic American Red Oak is open-pored with grain patterns," he explained. "Wellborn's manufacturing technology presents Oak with straighter grains than most cabinet lines, and our process minimizes the wide grains and reduces the widths of cathedrals in Oak.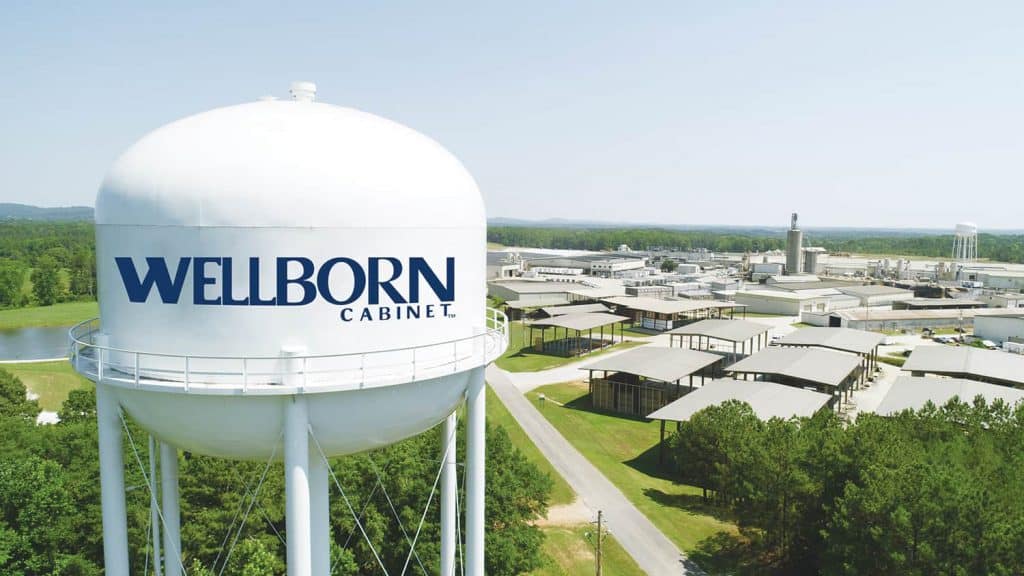 "Hickory has distinctive contrasting colors, from light to dark and strong grain characteristics. The texture of Hickory is open grained. Hickories by nature are heavy, hard, strong, and stiff – producing durable cabinetry. Hickory is for homeowners desiring dramatic wood characteristics."
As for what Wellborn Cabinet attributes its success to, Wellborn said, "Our diversity of experience and commitment to achieve our vision will always be the source of our success. We expect accountability and unyielding integrity in everything that we do. Developing personal relationships with our dealers, employees and associates is imperative to us. Our passion for discipline allows us to achieve excellence in our performance, and we treat all individuals with dignity and respect."
He continued, "Like your family, the Wellborn Cabinet family has values and traditions that endure. We're American-owned and operated, providing hundreds of jobs here in America. Keeping our whole production process here in the U.S. also means we invest in – not just the national economy, but local economies. We create jobs and work to support all of our employees."
Wellborn Cabinet is a member of the Kitchen Cabinet Manufacturers Association (KCMA); National Association of the Remodeling Industry (NARI); National Association of Home Builders (NAHB); and National Kitchen and Bath Association.
For more information, visit www.wellborn.com.