New Bloomfield, MO—Gastineau Log Homes (GLH), headquartered here, has been nestling people in solid wood homes since 1977. Purchasing approximately 150,000 board feet of Hardwood lumber (No. 1 to No. 3 Common in 8/4 and 4/4) annually in Red and White Oak, plus these softwoods: hemlock, fir, eastern white pine, Cypress and red cedar annually, the company offers log homes of all sizes and shapes.
Complete with blazing fireplaces, cozy corners for reading, spacious decks and covered porches, Gastineau Log Homes are found across North America, alongside Japanese mountains and cliffs surrounding the Baltic Sea or facing ocean winds on manicured suburban lawns.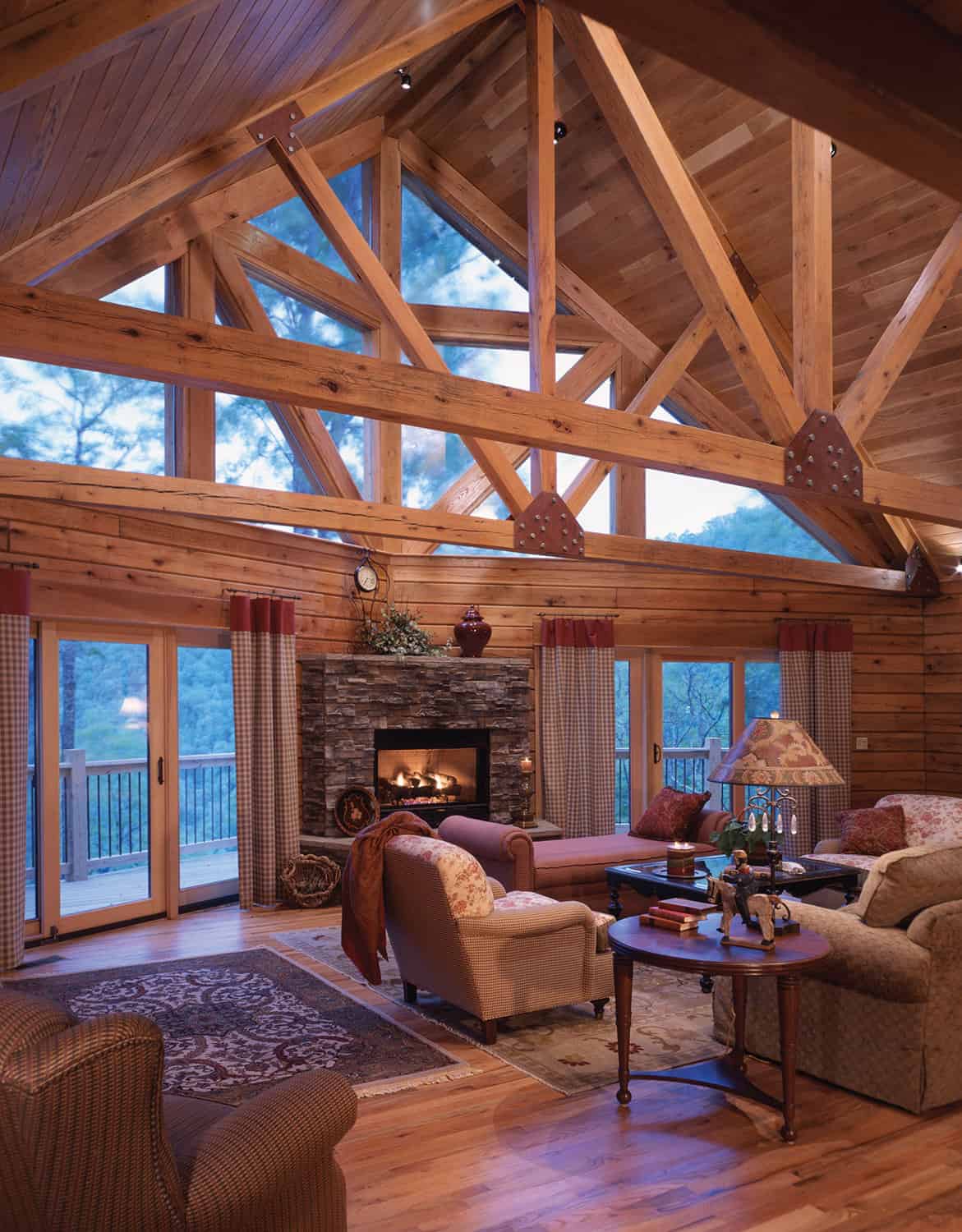 While the homes can be built out of practically any species a customer desires, Gastineau considers Oak the "hallmark" of woods. "We feel that Oak is the best wood species for log homes," Gastineau explained. "Historically Oak was the wood of choice for log homes in the U.S. The natural qualities of the species in addition to the beauty of the wood make it very appealing to many log home buyers."
Gastineau also referenced the quality of other wood products manufactured from Oak. "Consider such wood products as Oak cabinetry, flooring and furniture; these are all widely known for their beauty, strength and durability. Imagine a log home with all of these qualities and you've just imagined a Gastineau solid Oak log home. The qualities that make Oak a superior wood for flooring and furniture also make it an outstanding choice for log home construction," said Gastineau.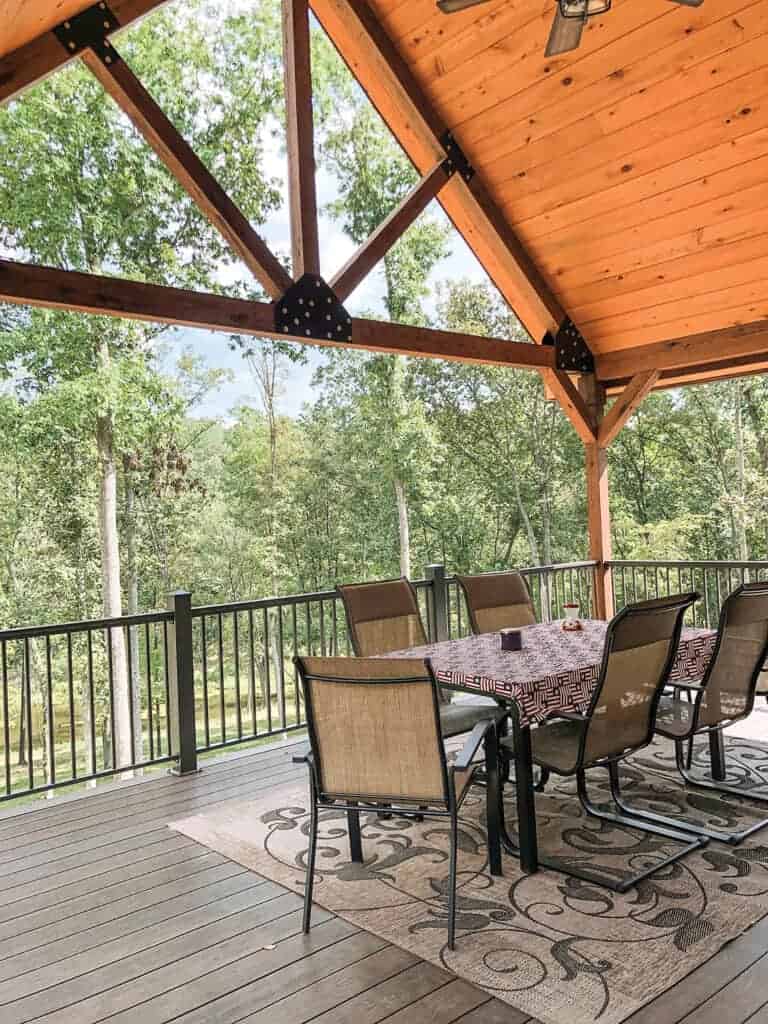 Owner Lynn Gastineau said the operation has made some recent changes that customers are very pleased with. "We now have a CAD software upgrade that allows us to provide our clients with realistic photo renderings of the interior or exterior of their home," she explained. "They can actually 'see' what the home is going to look like before it is built. Each set of finished blueprints comes with a walk through of the home. The client can virtually walk through their home starting with walking up to the front door and going into the home. This reduces change orders and even disappointment in the design of the finished home. In addition, we have added a post and beam and Hybrid option to our designs. This allows even someone who is wanting a conventionally framed home to add timber elements to the design and create a truly 'one of a kind' home."
GLH is continuously looking for ways to improve the durability of their homes. Observing log homes since 1977 led GLH to their present log profile and joinery system, which they call the 'Smart Log.' "The design is 'smart' and has several unique design features which make Gastineau Smart Logs perform above industry standards," Gastineau said.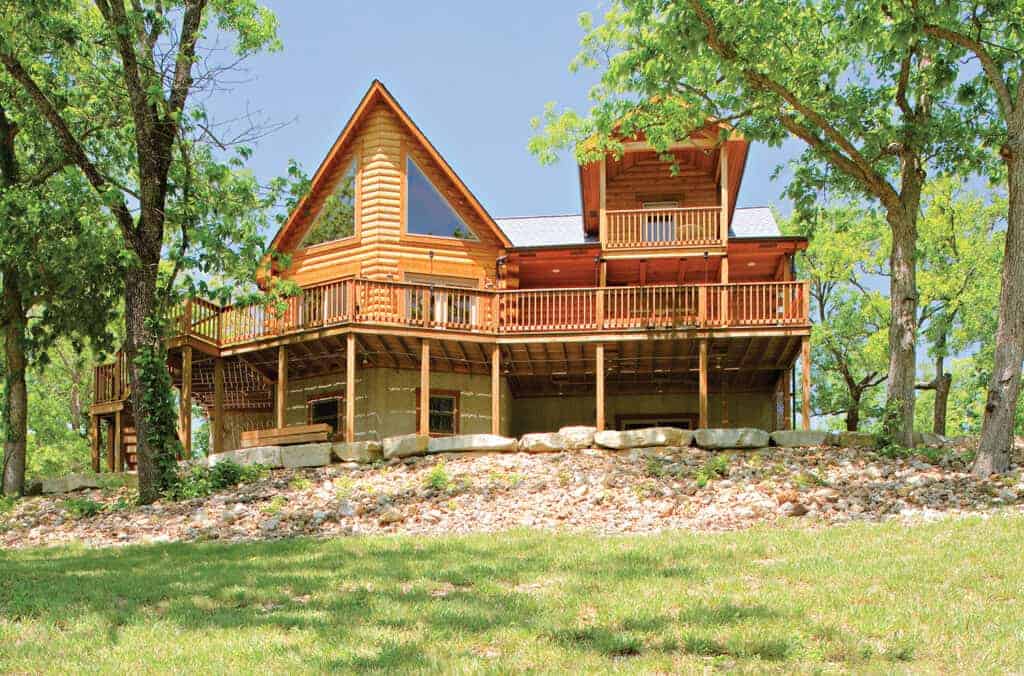 The single tongue and groove log is a familiar profile in the log home industry, but it has only one seal on the top of the tongue. The Gastineau Smart Logs have two separate sealing channels, one on each side of the tongue. A continuous bead of the company's exclusive Log Bond adhesive is placed in both channels. One tongue, but two separate sealing areas, makes GLH logs exceed the industry standard. "GLH is a complete log home resource. Recently, a construction management division and a maintenance and restoration division have been implemented," Gastineau added.
The family-owned and operated business actually began as a Hardwood sawmill operation. Founder Lynn Gastineau is the daughter of Carl and Shirley Gastineau who owned Gastineau Lumber and Pallet since 1954. Since inception GLH has grown into one of the world's largest producers of Oak log homes. "We have sold homes in all 50 states and in 12 different countries," Gastineau said.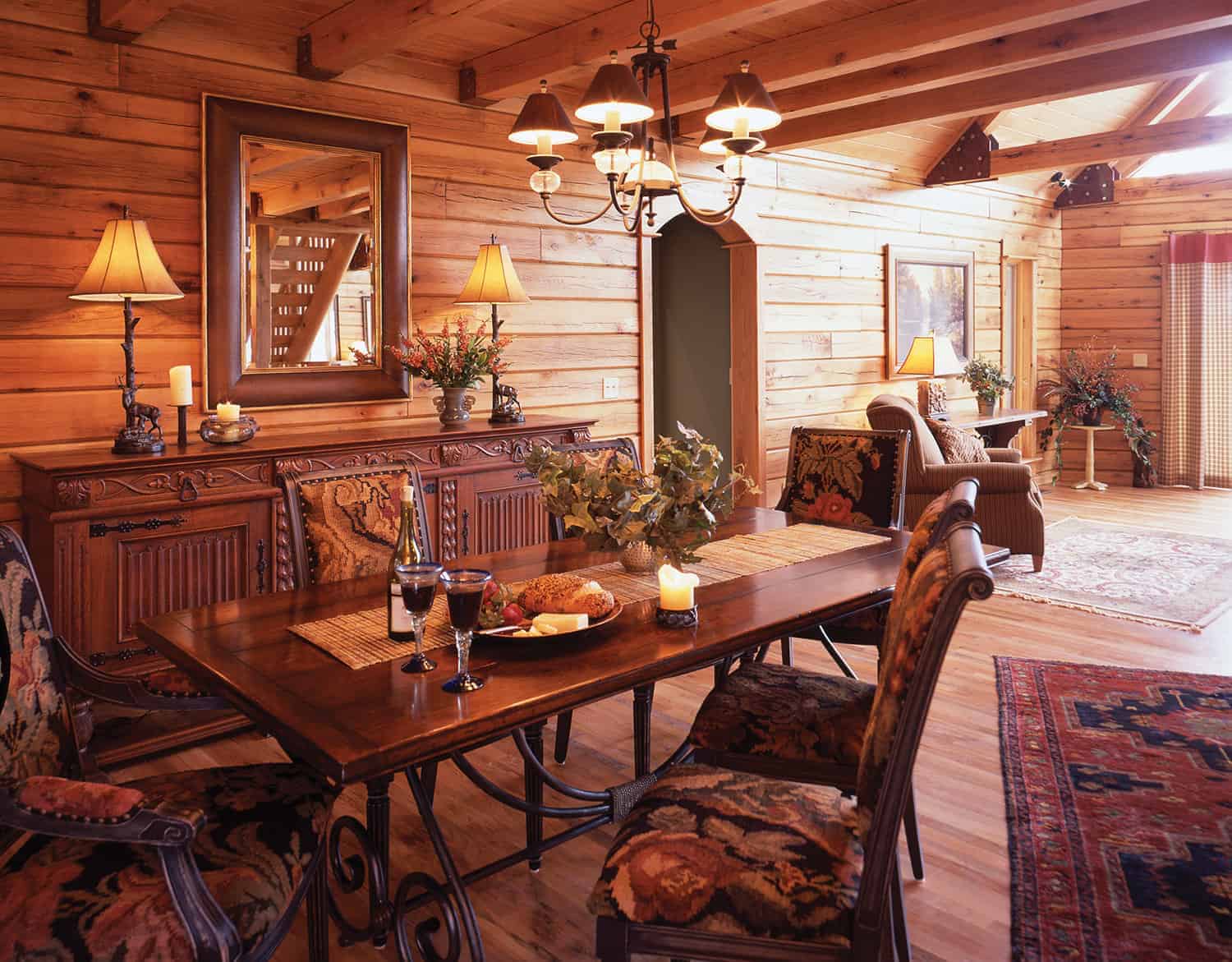 "We have filled several unusual requests for customers," owner Lynn Gastineau explains. "An example is a church, restaurant, lodge and meditation building that we shipped to South Korea. We used a local Missouri company to provide them with Oak pews for the church and stained glass for the windows. Most recently we completed a Catholic Boys Boarding School."
GLH offers seven individual floor plan collections from which to choose.
• Back to Basics: Includes the most affordable options based on straightforward designs and efficient use of materials; these homes are cost effective without sacrificing quality, space or livability.
• Silver Anniversary Collection: Including four individual plans this collection features a first floor master bedroom/bathroom suite, laundry room and guest bath plus two bedrooms and a bath on the second floor. Plans can be customized and modified, and a garage can be added to any plan.
• Casual Cabin Living Collection: These single story homes feature log cabins living in 1,200 square feet or less.
• Comfortable Living Collection: Reflecting the demand for single story homes with two or three bedrooms, the 'Comfortable Living' series has universal design features for mature adults.
• Classic Log Home Collection: These log home plans feature lofts, porches, dormers and other classic design features found in traditional log homes and may also be modified or customized to suit individual needs.
• Country Estate Collection: Among the most popular GLH designs, this series encompasses many award-winning designs and homes featured in log home magazines. Large home plans, they include a story-and-a-half and two story designs.
• Archive Collection—Featured Custom Homes: A number of custom plans have been archived by GLH. These plans are implemented to assist the custom home designer with ideas as they create their own custom plan.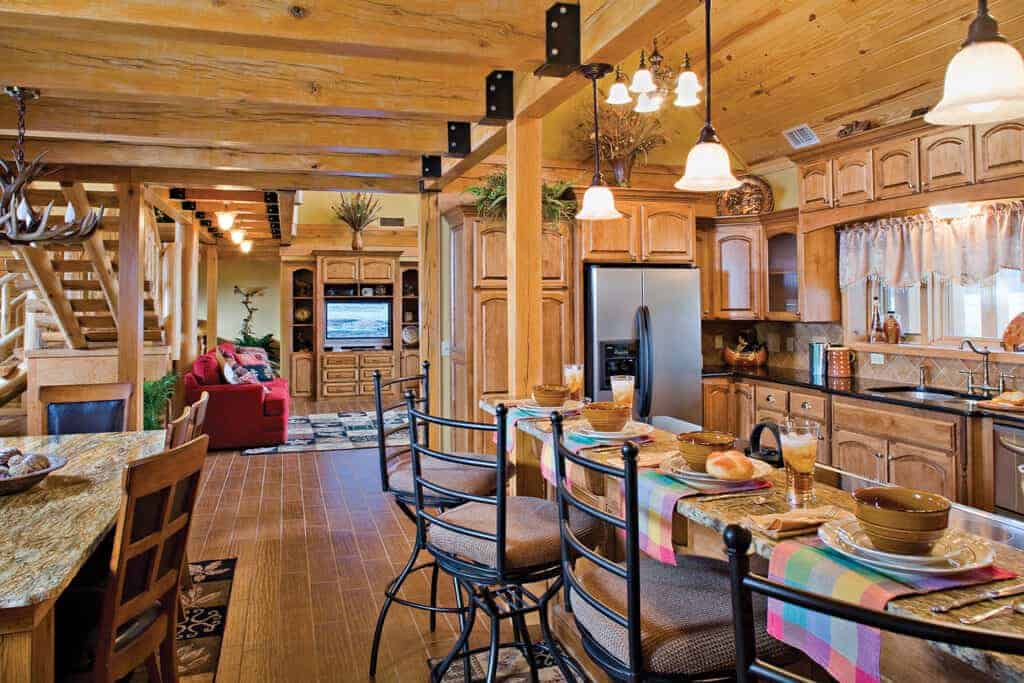 According to Lynn Gastineau, she is the only woman in the U.S. to establish her own log home company. Several women have taken over a business from their father, etc., but Gastineau is unique in that she started the company and has been in charge of the day-to-day management of the company since the beginning. She is certified on the Women's Business Enterprise National Council in the State of Missouri and holds a Women-Owned Small Business certification as recognized by the U.S. government.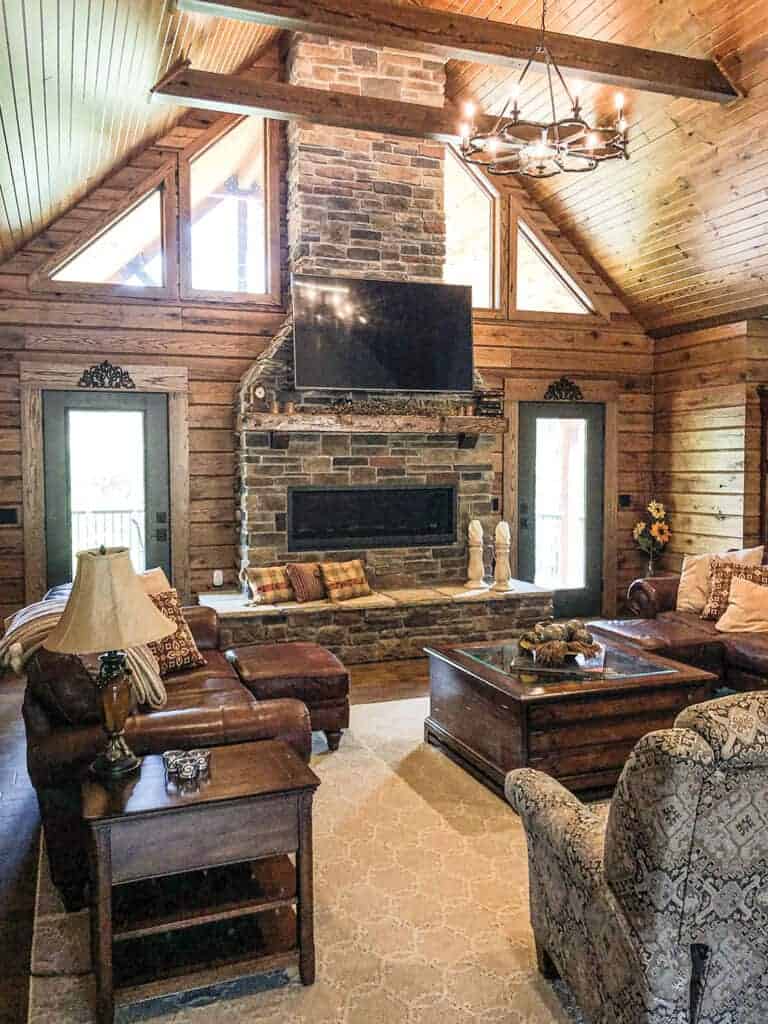 "In addition to the variety of wood species that we can provide, we excel in our industry with the engineered system that we have developed for log home construction," Gastineau explained. "Our reputation for quality and service is recognized throughout the industry. We pride ourselves on providing a home that is properly engineered for a lifetime of enjoyment at a reasonable price."
As for the future, GLH isn't slowing down. Gastineau said plans are in motion to add new equipment and additional building materials. "We were recently approved for a grant from the Missouri Dept. of Agriculture to do a study on product development. As a result, we are going to be adding dry kilns and a moulder for production of some additional building materials."
GLH is a member of the Missouri Forest Products Association, National Association of Home Builders and the Log Home Council.
For more information visit www.oakloghome.com.