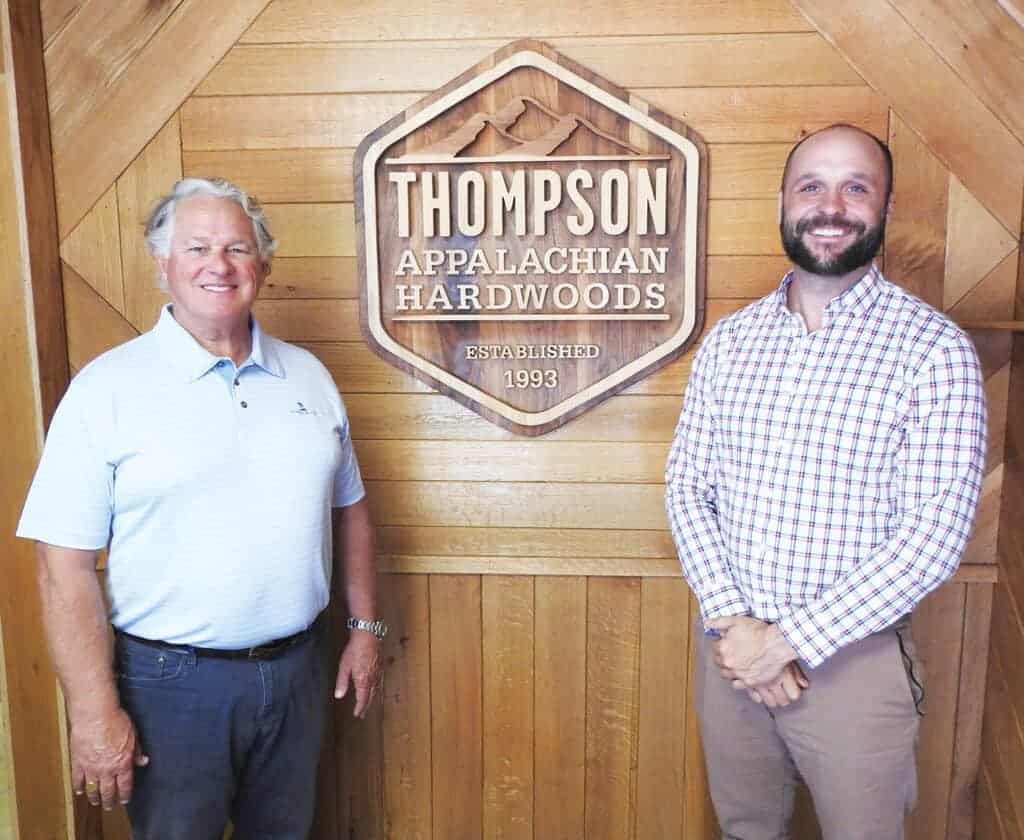 Huntland, TN–Thompson Appalachian Hardwoods is a full-service Hardwood lumber manufacturing company specializing in Appalachian species, with 20 million board feet of annual production. Thompson Appalachian manufactures 4/4 through 8/4 Red and White Oak, 4/4 and 6/4 Poplar, 4/4 through 8/4 Ash, and 4/4 through 8/4 Hard Maple and Walnut. In addition to lumber, the company also sells paper-quality wood chips, sawdust and residential bark mulch.
CEO Nordeck Thompson said, "We work every day to steward the high-quality timber growing in our area. Our primary goal is to take care of the resource and deliver it into the best market for each specific product. That drives our processes and the value we can return to the forest landowners in our region."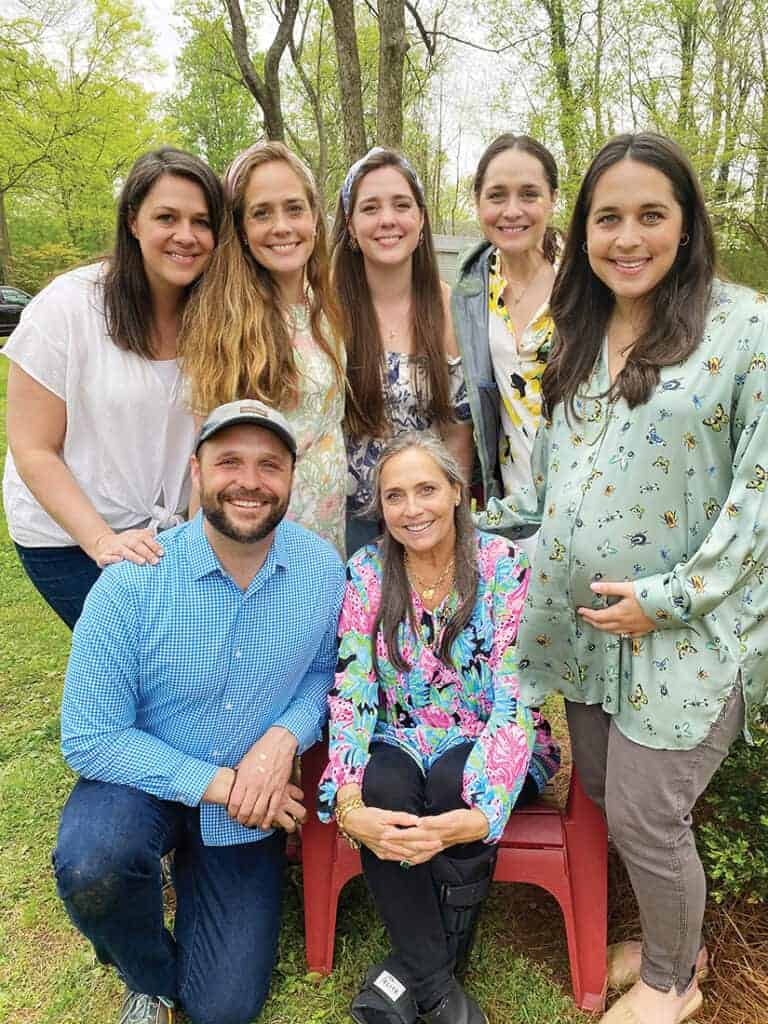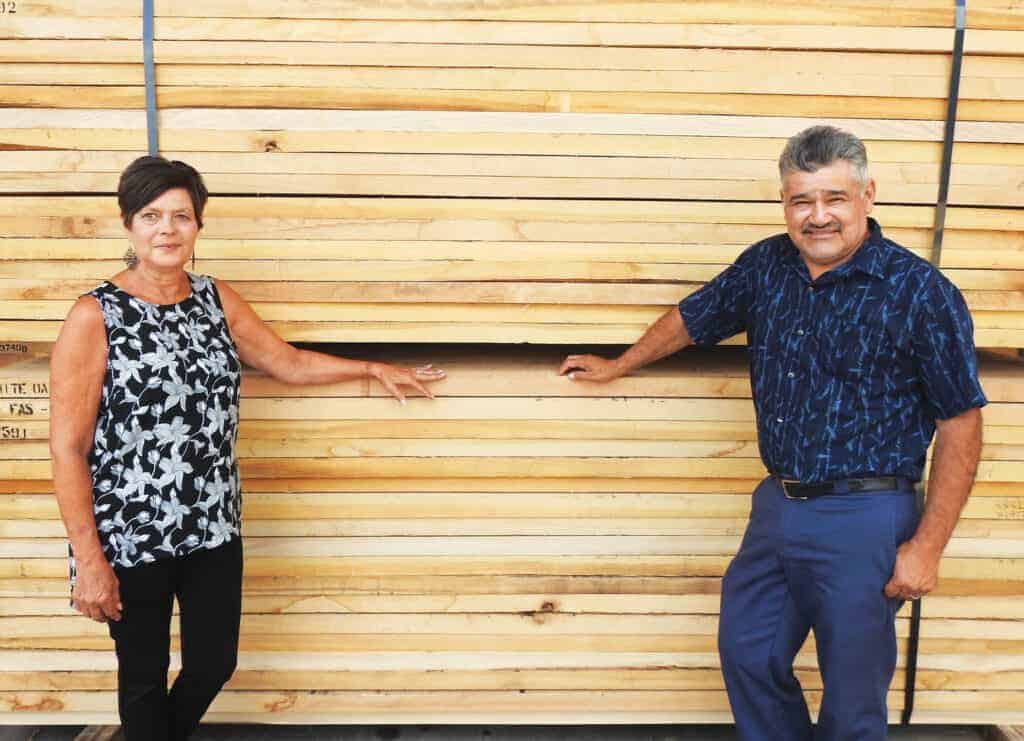 Over Nordeck's tenure as owner and CEO, the forest product supply chain has continued to evolve, creating investment opportunities. Those investments include several entities: MGT Land Company, a real estate and standing timber investment company; Thompson Timber Company, a log harvesting company; Thompson Transport, a forest products trucking company; and TAPCO, a domestic, wholesale company specializing in mixed loads of KD lumber.
When asked about what keeps Thompson Appalachian Hardwoods successful in the forest products industry, Nick Thompson, President and COO, said, "Our focus is on consistent raw material from the same Appalachian Forest. We want consistent thickness and manufacturing, and we want our customers to know what they're buying. We are meticulous with stick placement, yarding and drying schedules. All lumber is stacked on BreezeDriedTM or fluted sticks. We have three separate yard locations onsite. Each type provides a different drying environment. We do not push drying schedules. It takes the time it takes, which is why we have invested in one million board feet of dry kiln capacity. We're extremely detailed in our processes, which provides us with the consistency our customers are looking for."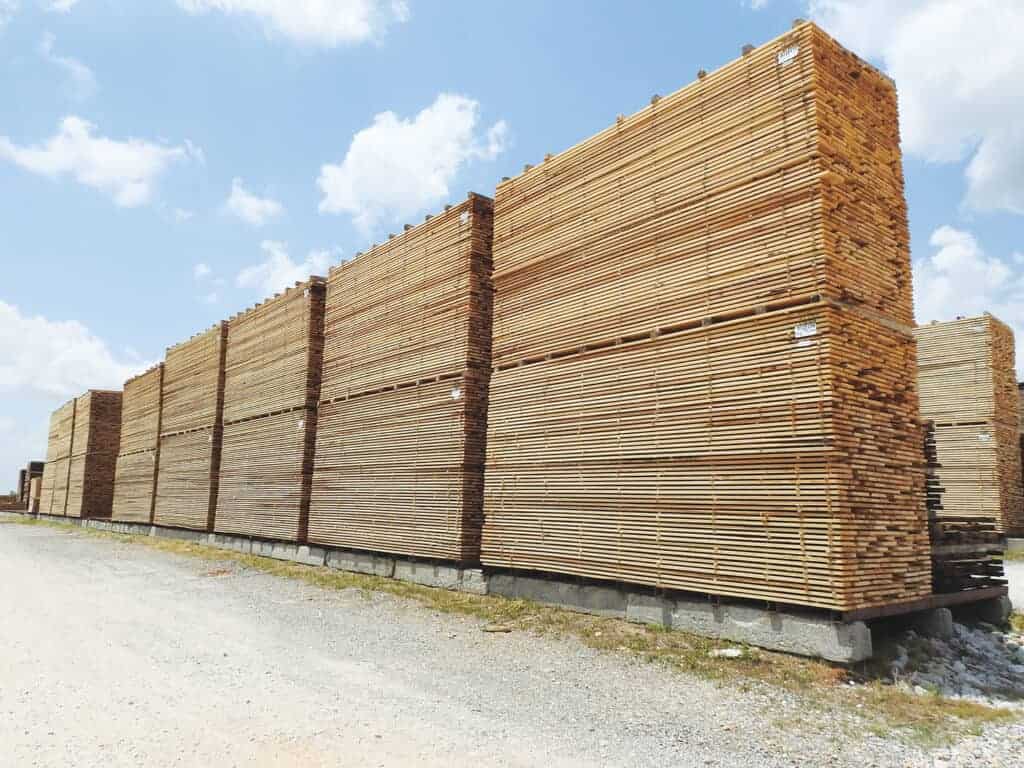 A family-owned and operated company, Nordeck said the company's Executive Team is composed mostly of the next generation of family. "We are actively working as a group of companies to grow and strengthen our team," Nordeck explained. "For our team to be resilient and effective in delivering these products, we need a combination of experience and fresh ideas. On the executive level we have Nick Thompson as President and COO, Mary Lee McConnell as CAO, Claire Getty as CFO, Todd Nelson as VP of Sales, Rob McConnell as VP of Operations and Drew Getty as VP of Procurement. Under their direction, our companies are building a pipeline of talent which is the investment I am most excited about as the founder of the company. In order to perform and drive capacity in all companies, we must invest in our people. Today, human capital investment is just as important as equipment investment. I am confident in the team from the top to the bottom and back up the chain of command. As I start to take less of a daily role and pass the baton to the next group, there is no limit to what this team can do for our customers and supply chain partners."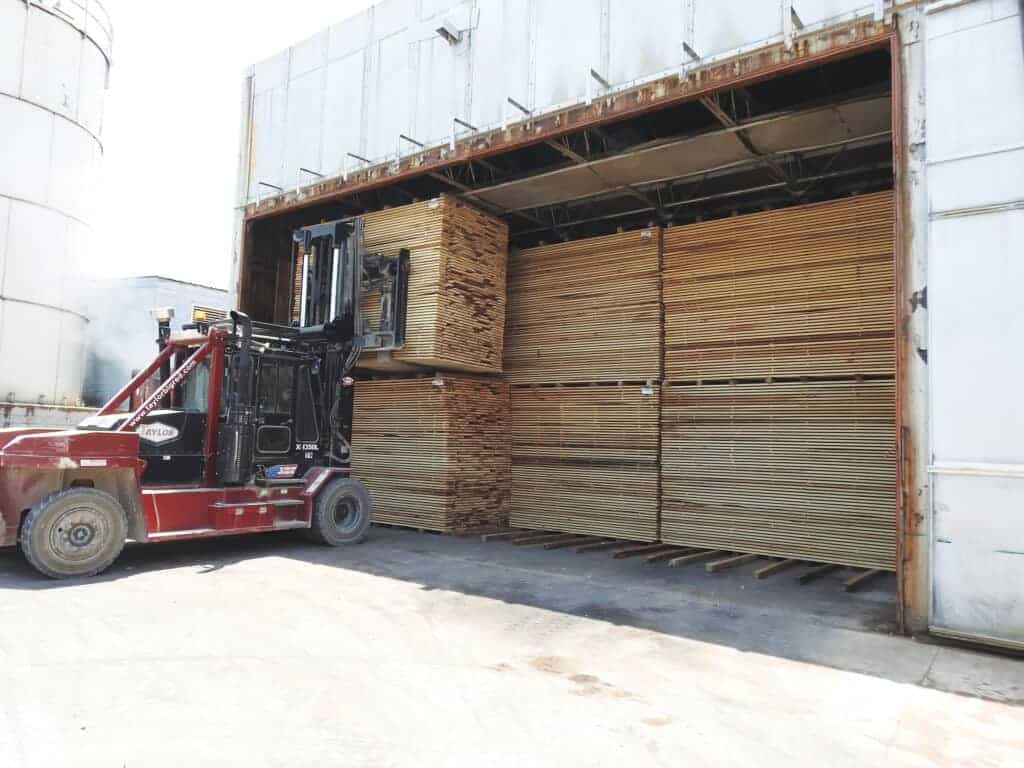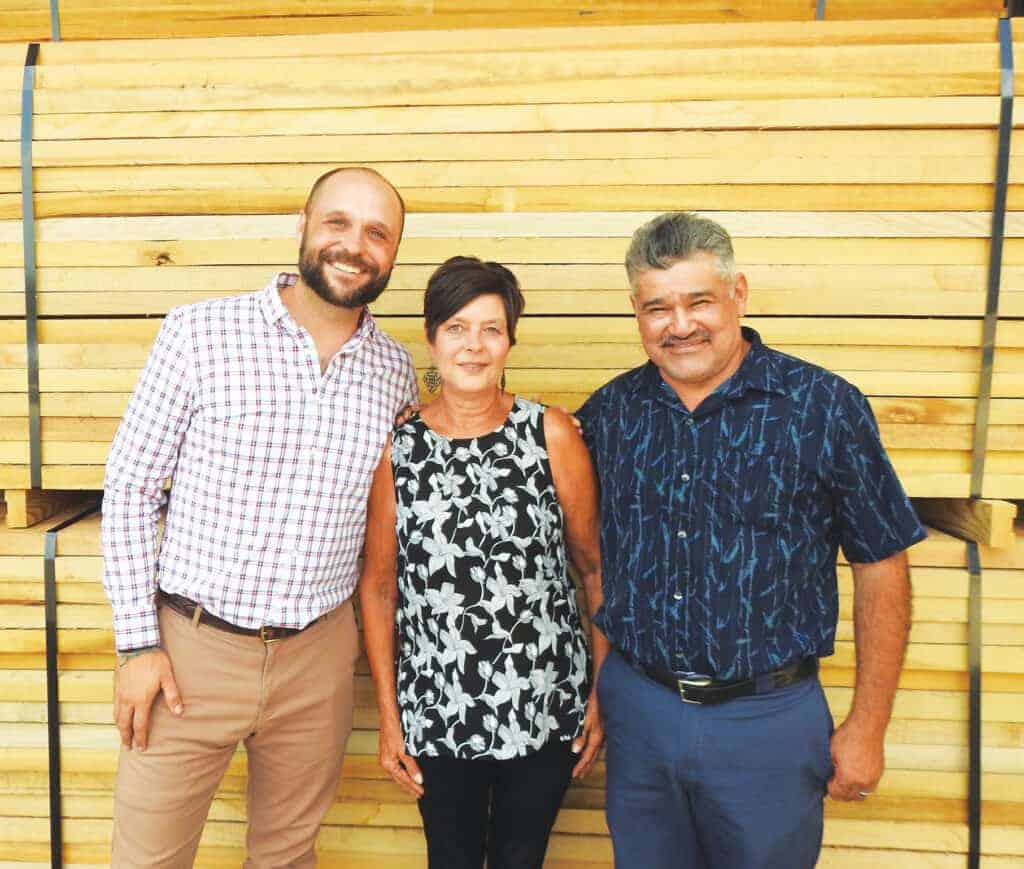 Nick added, "Our Executive Team is seasoned with my dad, Nordeck, at the helm as CEO and strategic planner and Todd Nelson leading sales. Both have worked together in and on our company for almost 30 years. The rest of our executive team is celebrating 10 years of employment at TAH this year. Every day, we get to work with and learn from dedicated and talented employees that have been with our company for over two decades. Our Lumber Inventory and Shipping Specialist, Tina Limbaugh, is the best of the best and the pulse of our company. She manages inventory, coordinates production, fulfills orders and directs logistics. Juan Quintanilla is the newest addition to our sales team but has worked in all aspects of the company including production and warehouse management over his 25-year tenure with TAH. Juan will be focused on the Texas, California and Mexico markets. Chip Underwood leads domestic sales in TAPCO and TAH. Todd Nelson directs all export sales. The team we have in place makes us a premium, strategic partner for buyers of our materials."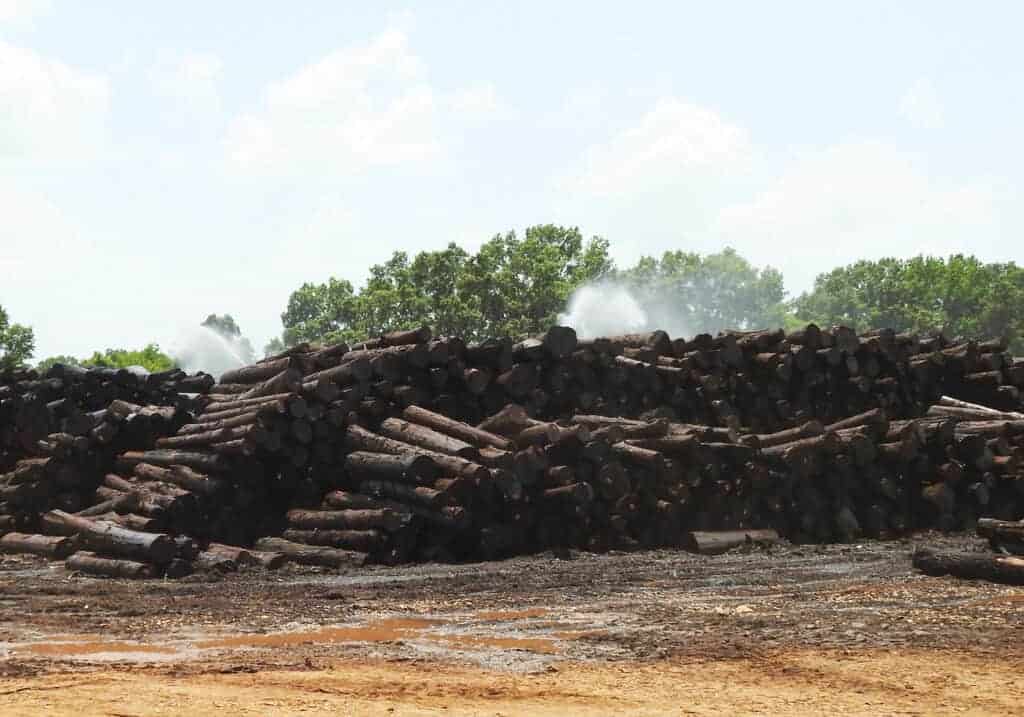 Thompson Appalachian Hardwoods is a member of the National Hardwood Lumber Association; Hardwood Manufacturers Association; Tennessee Forestry Association; Southern Cypress Manufacturers Association; and American Hardwood Export Council.
For more information visit www.thompsonappalachian.com.