Mirabel, QC – While Artificial Intelligence (AI) was founded as an academic discipline in 1956, its various sub-fields of usage have required decades of experimentation and have been implemented with various tools in differing industries. The lumber industry is no exception to that, with the BID Group leading the way in AI development.
The privately-owned BID Group, established in 1983, has been providing industry-leading solutions for its highly valued customers in the wood processing industry. BID is a leader in Operational Lifecycle Excellence, transformational wood processing technologies, and integrated solutions. It's at the forefront of Artificial Intelligence and Digital Solutions in the industry, empowering customers to achieve their best overall performance. BID Group is the umbrella company that owns a multitude of brands, providing turnkey operations from the ground up.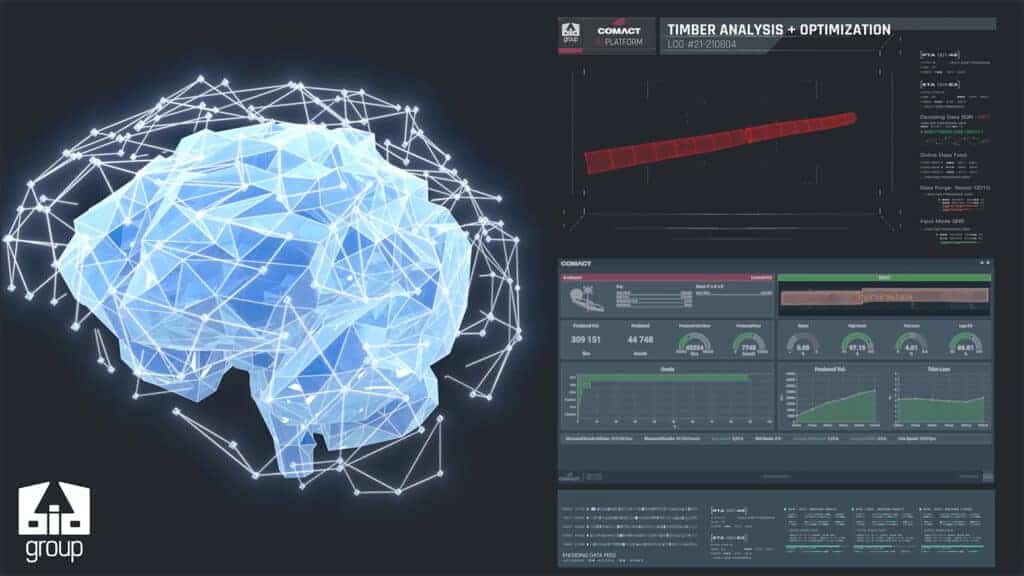 BID adds strategic value for its customers through its ability to provide complete, smart-connected, turnkey manufacturing systems that include engineering, project management, equipment, software, installation, startup, and after-sales parts and services. BID is dedicated to delivering its customers superior performance, innovation, remarkable service, and results through continuous improvement of its products and services. The company has offices in 18 locations with over 2,000 employees throughout North America and is situated to serve its global customer base.
Here in Mirabel, the BID Group is building on the ever-growing use of AI to enable businesses to improve efficiency and productivity. This is not the first time BID has been recognized for further developing technology that can improve a company's bottom line by enhancing production. Comact, a brand of BID, was founded in 1924 and acquired by BID in 2013.
Comact began focusing on the softwood industry when it debuted its first full grader with vision system at a stud mill in Ontario. Later, in 2008, Comact's first edger optimizer for a Hardwood sawmill was installed, and they knew they had developed a valuable product for the Hardwood side of the industry based on the results of the optimizer's performance.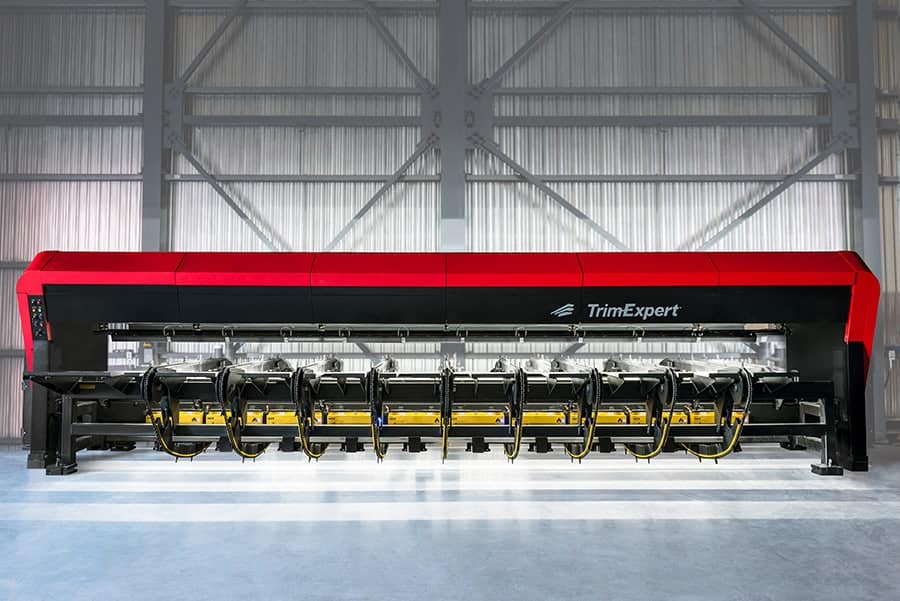 Senior Vice President of Optimization at BID, Stephane Desjardins, said, "In 2008, we completed a good project with a good outcome but quickly saw that we had to put in more effort as there is always room for improvement."
From 2008 to 2018, they installed more Hardwood and Softwood systems and with each one, they found ways to improve as the industry evolved. "In 2018, we began work on our AI platform," explained Desjardins. "Our first test was wood species identification. You want to sort species because you want to dry them differently. In the beginning, it was difficult to get over 80 percent of good detection, but then as we tried Deep Learning, within a few weeks we were able to get to 98-99 percent detection. So, with that, we saw opportunities with the AI system for both Hardwood and Softwood."
He commented further that AI is "similar to the human brain in the way it figures things out and the more times it is shown something, like a wood defect, the more accurately it recognizes it each time. We have 30 wood processing engineers who teach the system how to detect what is needed. Each project is assigned a wood processing engineer, a software engineer and a project manager."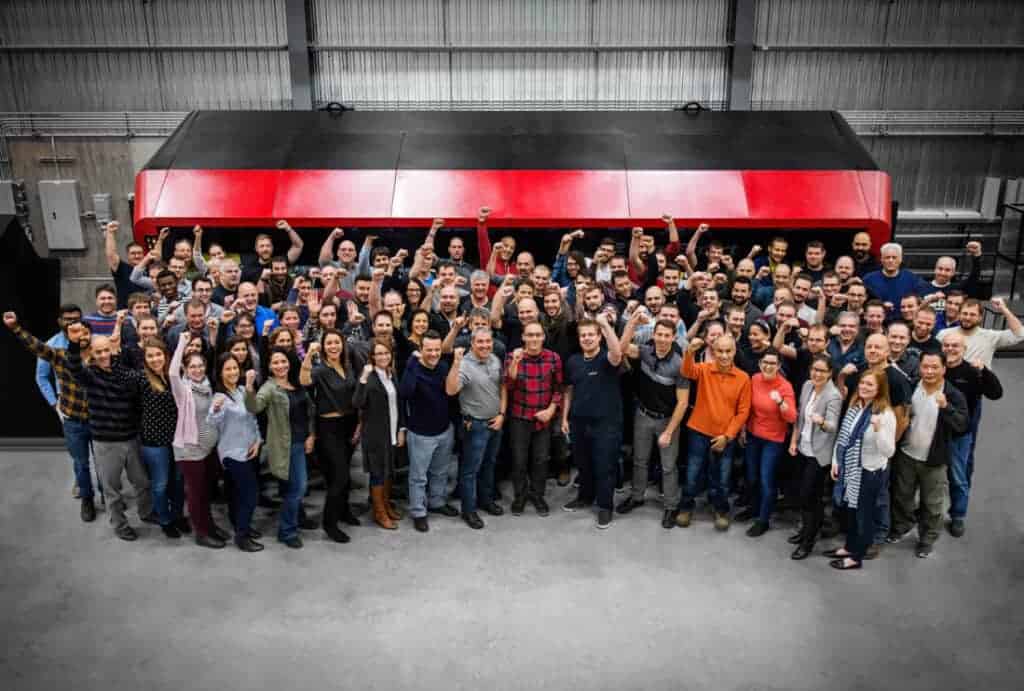 Patrick Lepage, Manager of Sales Support of the Optimization Group, added, "Our wood processing engineers have either a bachelor's degree in forestry or wood technology. There are different levels of expertise on each team, with some being more hands-on at the mill."
"These guys are really the face of the optimization team during startup." Anne-Marie Levesque, Vice President of Digital Technologies and Marketing, added, "The wood processing engineers are part of the preparation process and are the ones training the customer, so they are part of the whole project to assist the customer before, during and after startup so the customer can take ownership of the machine."
Sawmill product consistency is a result of the optimization and AI products developed by BID, too. "A big value of our system is that the machine gives you a consistent product – every day, every time," commented Lepage. "With the ongoing labor shortage, good graders are hard to find, and human graders can be very proficient at what they do, or they can be average. With our machine, the product is stable. This consistency also gives you greater flexibility."
Desjardins concurred, adding, "you can do proprietary grades on the production line. For example, if you put a new product down the line, a human grader may find it difficult to switch between products. However, our systems are not challenged by that."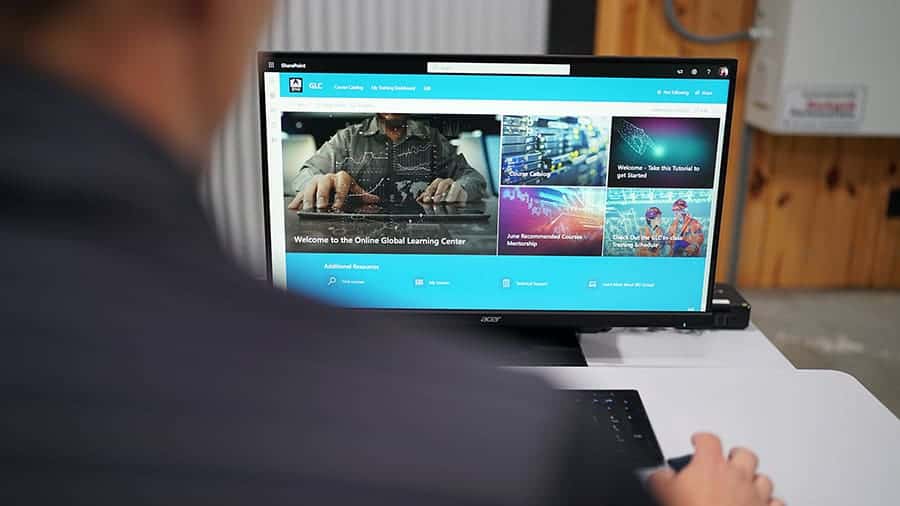 Currently, BID Group has orders to fill into 2024. The typical amount of time needed to deliver a system is nine months. This operation provides all core equipment, technologies and services, typically enabling a company to ramp-up to full production quickly after optimizer's installation. BID provides 24/7 technical phone support with dedicated resources for remote and on-site services.
BID also offers its EverBlue® program, which aims to maximize the operational lifecycle excellence of an installed BID Group base of equipment. The EverBlue® program supports consistent mill productivity, sustained uptime, and optimal value through proactive, multi-year plans aimed at prolonging the effective lifespan of installed BID equipment.
Another part of BID's mission is loyalty to existing clients. The company partners with them for the long haul. "We always offer our customers upgrades to make sure their system is kept at the optimal level of performance," said Desjardins. "After a year, or a number of months, we can go in and refresh it based on evolving improvements in technology. We make sure we don't leave any customer behind so when we get new technology, we offer it to every existing customer. Regarding AI, today we have sold 70 upgrades to existing clients."
Levesque added, "Innovation is in our DNA, so we are always looking for what is next in technology and ways to offer improvements. We are never stopping in that regard."
While BID's systems are thorough and intelligent, they are simple to operate. Desjardins explained, "Our systems are truly designed to be simple. You just need someone that knows how to grade lumber on your team because you want someone to properly oversee the process and make sure the system for the company's production line is under control."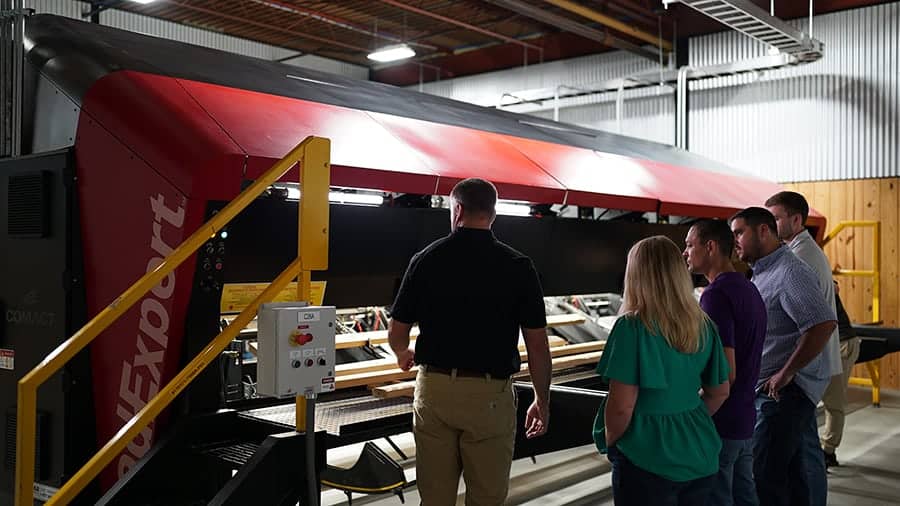 Any grade of Hardwood lumber can be handled by BID's system. Levesque noted, "any grades – National Hardwood Lumber Association grades and proprietary grades – we can handle any of them. We also have a simulator tool built in so if you want to introduce a new grade that would have an impact on your production, you set that up in your simulator and rerun your production. The system provides a comparison report of the simulation for that production versus the real one so you will see the impact of adding that product. This is a great tool that helps you in making the best business decisions and it is simple to use. Team members will be trained on how to use it."
Perhaps at the core of BID's success with AI and optimization is that they recruit experts in the lumber industry and lean on the knowledge imparted by them. Thus, they cultivate a deep understanding of each aspect of the wood products businesses.
Summed up by Desjardins: "We are constantly improving our technologies, improving and developing more features with our AI. We are also investing a lot in supporting the industry through its Digital Transformation. We are designing, developing and implementing several Operational Intelligence Tools to provide better insights to the operations team and help them in identifying, diagnosing, fixing, and anticipating production issues when they happen, as well as how to avoid and predict them."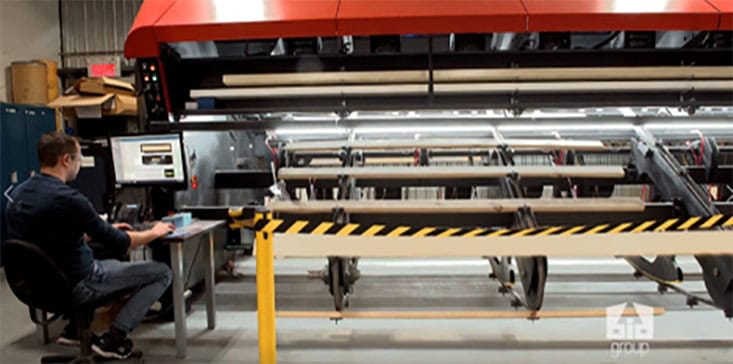 On the horizon for BID is the launch of its Global Learning Center (GLC), with its campus based in South Carolina. The GLC is designed to offer broad online and hands-on learning options and content to help BID's customers close the knowledge gap and build a strong team that will be able to face all kinds of situations – no matter what type of technology they use.
Desjardins reiterated: "We are putting a lot of effort into research and development. BID Group is focused on helping the lumber industry evolve and improve. That's our goal." Learn more at www.bidgroup.ca.