Tony Vuksich has been named the 2022 Bronson J. Lewis honoree. Vuksich was presented with the award at the APA Annual Meeting in Aventura, Florida. The meeting took place Oct. 15-18, 2022. The award is named in honor of the late Bronson Lewis, who served for 24 years as secretary and then executive vice president of APA – The Engineered Wood Association. The award recognizes individuals for their leadership and outstanding contributions to the engineered wood industry.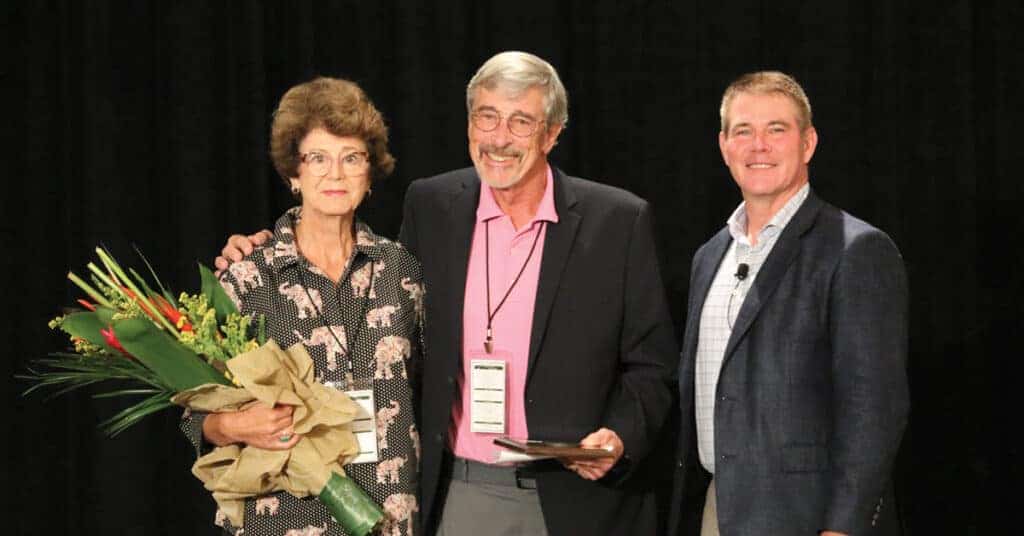 Vuksich has been serving the engineered wood industry for 50 years. He began his life-long career with Willamette Valley Company in 1972 in sales. He went on to become a branch manager in 1976, a regional manager in 1980, vice president of the Northwest in 1996 and global wood vice president in 2010. He also supported the establishment of Willamette Valley Company facilities in Chile and the Netherlands.
Vuksich is proud of the company's continued commitment to the engineered wood industry and APA member manufacturer clients. Willamette Valley Company has received the Engineered Wood Technology Association (EWTA) Supplier of the Year award in the Materials and Supplies category 11 of the past 15 years.
In addition to his work with Willamette Valley Company, his contributions to the engineered wood industry include a 20-year term serving on the EWTA Advisory Committee where he worked on funding special projects for APA and promoting the EWTA Info Fair and membership. He has served as an active member of the Wood Based Composite Center for the last 12 years. He has organized APA's Mike St. John Golf Tournament for the past 35 years. Upon his retirement this October, Vuksich will continue to contribute to the industry maintaining the golf tournament operations.
"Receiving this year's Bronson J. Lewis award recognizes Tony's decades-long commitment to the industry, the Engineered Wood Technology Association and APA," said APA President Mark Tibbetts. "On behalf of the members and APA staff, we wish him only the best in his retirement."