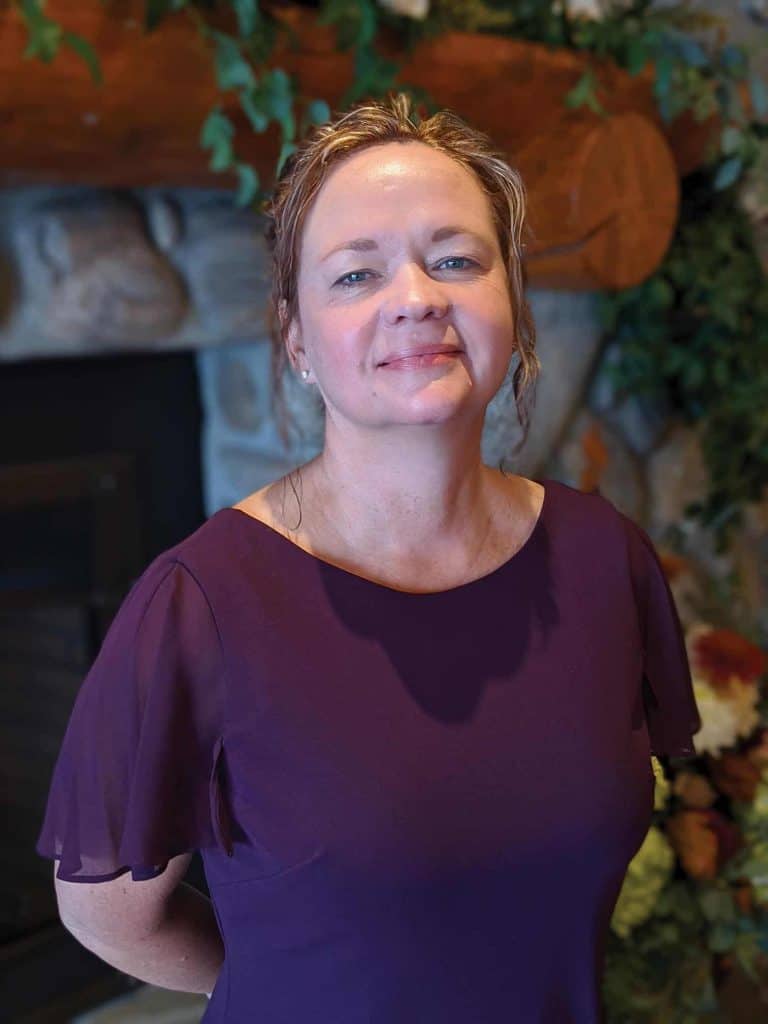 Judy Haney is a division product manager for Boise Cascade, located in Boise, ID.
Boise Cascade manufactures plywood, engineered wood products, lumber and particleboard, as well as supplying a broad line of wood products and building materials through 38 distribution locations.
Haney is a graduate of Stephen F. Austin State University in Nacogdoches, TX, having earned Bachelor of Science and Master of Science degrees in forestry. Haney has worked with Boise Cascade for 11 years and previously held the position of plywood sales manager for seven years. Her first position in the forest products industry was almost 25 years ago as a procurement forester for Champion International, serving the eastern Carolina region of North Carolina and Virginia. Additional companies for which Haney has worked in forestry and procurement include International Paper and KapStone, with a short time spent procuring logs for lumber mills, such as West Fraser.
In her spare time, Haney enjoys gardening, reading, hiking, traveling and spending quality time with family and friends. She has been married to Michael Mann for 20 years and the couple has two sons and one daughter.
More information can be found at www.bc.com.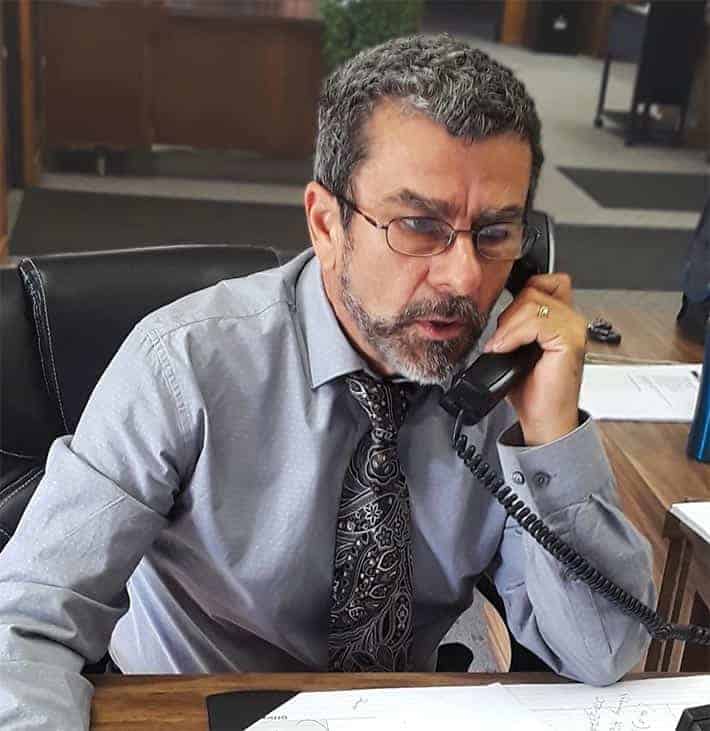 Joseph Bullara is a member of the mill sales team at Idaho Timber Corp., headquartered in Meridian, ID. Bullara is based in Fort Worth, TX.
Idaho Timber has the capacity to manufacture 1 billion board feet per year of Spruce-Pine-Fir, Douglas Fir, Hem-Fir, Ponderosa Pine and Southern Yellow Pine kiln-dried and S4S lumber and boards. 2×4 through 2×12, 8 to 20-foot dimension lumber is available in No. 2, Stud and No. 3 grades. Also offered by the firm are pattern stock, radius-edge decking, fencing, edge-glued panels, custom manufacturing, custom packaging and container, truck and rail shipment.
Unique products and services include highly specialized mixed loads, jobsite-direct delivery, just-in-time distribution, custom lengths, proprietary grading and all 2×4 and 2×6 studs in both standard and custom precision end trims.
Bullara joined Idaho Timber on March 1st of 1990. He has worked in mill production sales for the company for eight years. He previously worked for 10 years in government prime vendor sales and wholesaling for Idaho Timber, managing the first lumber prime vendor contract ever to be awarded by the Federal government.
Bullara has been married to Diana for 11 years and has five sons, three daughters, five grandsons and two granddaughters. In his spare time, Bullara enjoys bass fishing and music, particularly guitar.
More information can be found at www.idahotimber.com.
Kevin Grindy is a veteran lumber salesman for Elk Creek Forest Products (ECFP). He has extensive expertise in all forms of Douglas Fir lumber, and specializes in providing high-end, custom kiln-dried timbers.
Elk Creek processes and distributes more than 90 million board feet of lumber annually from its facilities in McMinnville, OR. They supply Douglas Fir in all grades both structural and visual, green and dry, full sawn rough, surfaced and resawn. The company has over 15,000 SKUs in inventory and can custom cut or precision trim to customer specifications.
Grindy has been a key player on the Elk Creek team since 2009 and has been in the lumber industry for 26 years. He began his career hauling lumber with a flatbed trucking company for a year before being hired by Forest Grove Lumber Co., where he spent the next 13 years.
Grindy grew up in Santa Cruz, CA, where he graduated from high school. He went on to earn his bachelor's degree from UC Davis where he was the starting pitcher for the UC Davis Aggies baseball team.
Grindy and his wife Teresa have been married for 28 years and they have one daughter, Kayla. He has a passion for fishing and loves to hunt, camp and to frequent country music festivals or concerts with family and friends. He is an avid sports fan, especially football, baseball, and basketball.
Elk Creek Forest Products is a member of the North American Wholesale Lumber Association, the Portland Wholesale Lumber Association, the Timber Framers Guild and Forest Stewardship Council.
For more information about Elk Creek, visit www.elkcreekforest.com.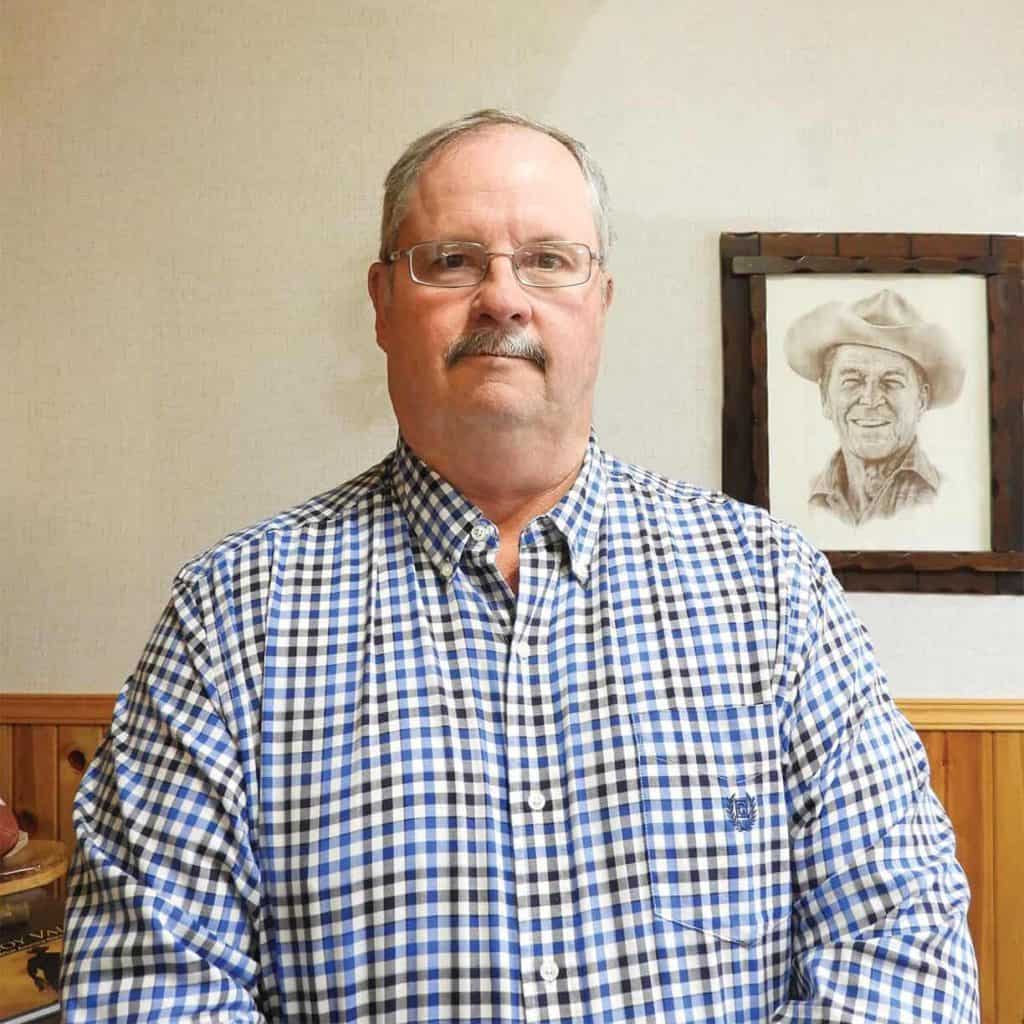 John McPartland is a Sales Representative at Neiman Enterprises Inc., a company with six subsidiary Pine-processing plants. Aside from lumber sales, McPartland is also responsible for bagged shavings inventory at Neiman's Devil's Tower plant located in Hulett, WY.
Neiman is a third-generation family business that began with its first mill in 1936. The company produces Ponderosa Pine products in sizes 1×4 through 1×12 in Standard grades No. 2 Common through No. 4 Common. The company also produces Pine Shop, Premium Studs, shavings and pellets.
McPartland has worked at Neiman since 2003, after working as a police officer in his hometown of New Carlisle, OH. He then served as the mayor of Hulett for six years after being elected three times.
In his free time, McPartland enjoys camping in his motorhome, playing golf, and spending time with his four grandchildren.
For more information about Neiman, visit www.neimanenterprises.com or contact McPartland directly by phone (307) 467-5254 or email john.mcpartland@neiman.com.